ADVENTIST LA GRANGE MEMORIAL HOSPITAL: 5 Surprising Heart Attack Symptoms Women Should Never Ignore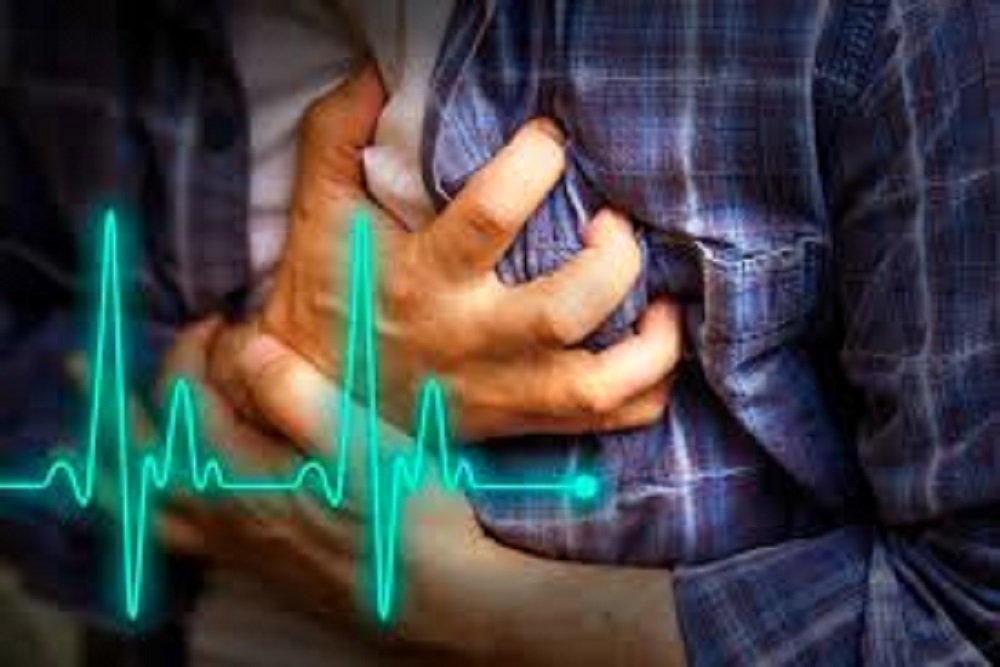 Adventist La Grange Memorial Hospital issued the following announcement on Jan. 31.
Heart disease remains the number-one cause of death for women, according to the Centers for Disease Control and Prevention (CDC). In fact, according to a 2017 study conducted by the University of Leeds and the Karolinska Institute in Sweden and published in the Journal of the American Heart Association (JAHA), women are much more likely to die following a heart attack than men are. The reason? Women are more likely to dismiss their symptoms or wait too long to report them.
Why do female heart attack symptoms so often get disregarded? Well, for one, they aren't as easy to recognize. Heart attack symptoms in a woman can look and feel very different from the better-known symptoms that tend to affect men. In contrast to the big, loud physical indicators in males, female heart attack symptoms tend to be more nuanced and manifest in concert. That is why women should never ignore these unusual symptoms, especially if they experience more than one at the same time:
1. Little to No Chest Pain
Chest pain is the most common heart attack or pre-heart attack symptom in both women and men. However, for men, the pain is often localized to their left side and the most prominent and severe symptom of a heart attack. Chest pain in a woman can be a subtler signal that's less easy to interpret.
Women might experience chest pain from a heart attack as a fullness or a vice-like squeezing throughout the chest. It also is often not the most prominent symptom, so women should be mindful of the suite of other symptoms that manifest at the same time, with the big one being …
2. Jaw Pain
As with men, women having a heart attack are likely to experience a pain that radiates up from the torso and into the left arm — but the pain often doesn't stop there. Pain from a heart attack often manifests in a woman's jaw, making this one of the most distinctly female pre-heart attack symptoms.
It can also be a life-saving early warning; women might feel that pain in their jaw months before they or their doctors begin to suspect a cardiac issue. In a 2012 study, researchers from the University of Barcelona found that up to 10 percent of heart attack patients experienced this symptom.
3. An Upset Stomach
One of the most insidious heart attack symptoms in women is a feeling of intense nausea or abdominal pressure. Easily mistaken for heartburn, the flu or even a stomach ulcer, this pain is one of the most common signs of a heart attack that women overlook. It can also take the form of an intense pressure, like the one you might feel in your chest — some have compared it to a rope tightening around your body or an elephant sitting on you.
4. Stress Sweats
Sudden perspiration is also associated with heart attacks in women. It might feel more like a stress-related cold sweat than the kind of sweat you get from working out or spending too much time in a sauna. If you aren't particularly hot, haven't been exercising and don't experience hot flashes, then it can't hurt to get this symptom checked out.
5. Post-Workout Fatigue (Without the Workout)
Many female heart attack symptoms, like shortness of breath, can feel like the results of a particularly grueling workout, and fatigue is no exception. But the kind of physical burnout associated with heart attack symptoms in women might leave you too exhausted to get up out of bed even if you've been lying there for a while. Specifically, it might feel like a tiredness in your chest.
Remember, just because you aren't experiencing all of these symptoms, that doesn't mean you aren't having a heart attack. Just having one is reason enough to talk to your primary care doctor or cardiologist — and more than one is an even more urgent reason. If you have even the slightest suspicion that you might be having a heart attack, you should call 911 or head to the nearest Emergency Room (ER) immediately.
If you're a woman over 45 years of age, consider assessing your risk of heart disease with a painless, noninvasive heart scan, available for only $49 (limited time only). To schedule your scan, call 877.596.7314 or visit AMITAhealth.org/heartscan.
Original source can be found here.
Source: Adventist La Grange Memorial Hospital
Want to get notified whenever we write about
Adventist La Grange Memorial Hospital
?
Next time we write about Adventist La Grange Memorial Hospital, we'll email you a link to the story. You may edit your settings or unsubscribe at any time.
Sign-up for Alerts
Organizations in this Story
Adventist La Grange Memorial Hospital
More News