WirePoints founder sees flawed logic, false data in school funding model support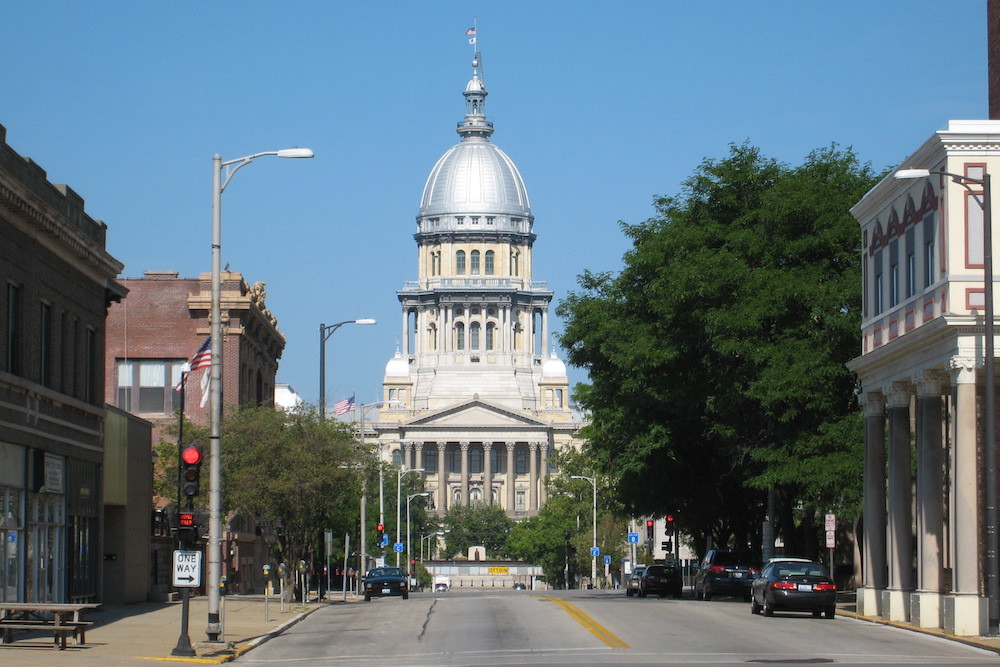 Springfield, Illinois | By Éovart Caçeir at English Wikipedia, CC BY-SA 3.0, https://commons.wikimedia.org/w/index.php?curid=10535377
Mark Glennon doesn't see how Illinois' new public education funding model adds up to its mastermind, Illinois teachers union lobbyist Ralph Martire.
"I have found his research to be misleading at best and heavily reflecting a public union agenda," Glennon, a former venture capitalist and the founder of the WirePoints website, told the West Cook News. "One tangible example of that is the way they claim outmigration is not influenced by property tax rates. I think that's clearly absurd, and many people moving out of Illinois will tell you that."
Wirepoints founder Mark Glennon
Senate Bill 1947 became law at the end of August, effectively changing the way the state funds public education from a "per student" formula to a model in which funding is based on hiring and spending criteria outlined by the state.
Glennon also takes issue with the way he sees Martire minimizing inherent dangers in the state's flawed teacher's pension system.
"They have frequently distorted information and numbers on pensions by including part-time workers and those who have not worked in industry for a full career," he said. "I think their fundamental approach to pensions is hypocritical because they completely blame underfunding as the cause yet advocate reamortization. That's nothing more than kicking can down the road."
The executive director of the liberal-leaning Center for Tax and Budget Accountability organization, Martire has long championed a system that relies on higher property, income and sales taxes as a way of funding higher teacher salaries and bigger pension plans, according to the Illinois Policy institute.
The new funding model affords him the leverage of being able to deny schools their fair share if the communities they are in are deemed not open to spending an "adequate" amount on their schools. The policy institute said that violations of the law could end in prolonged court battles over such issues as "statutory dictates."
Some critics say SB1947 makes K-12 education too similar to other entitlement programs such as Medicaid, begging the question of why so many lawmakers would be willing to take on such a massive responsibility at such a vulnerable time for the cash-strapped state.
West Cook News has reported that Illinois taxpayers already spend more on public schools each year than all other state government functions combined, with most of the money going to salaries and pensions instead of classroom instruction.
"I think many politicians support the agenda of public unions and are frankly beholden to them," Glennon said. "Plain and simple, that's the reason."
Want to get notified whenever we write about
WirePoints
?
Next time we write about WirePoints, we'll email you a link to the story. You may edit your settings or unsubscribe at any time.
Sign-up for Alerts
Organizations in this Story
More News