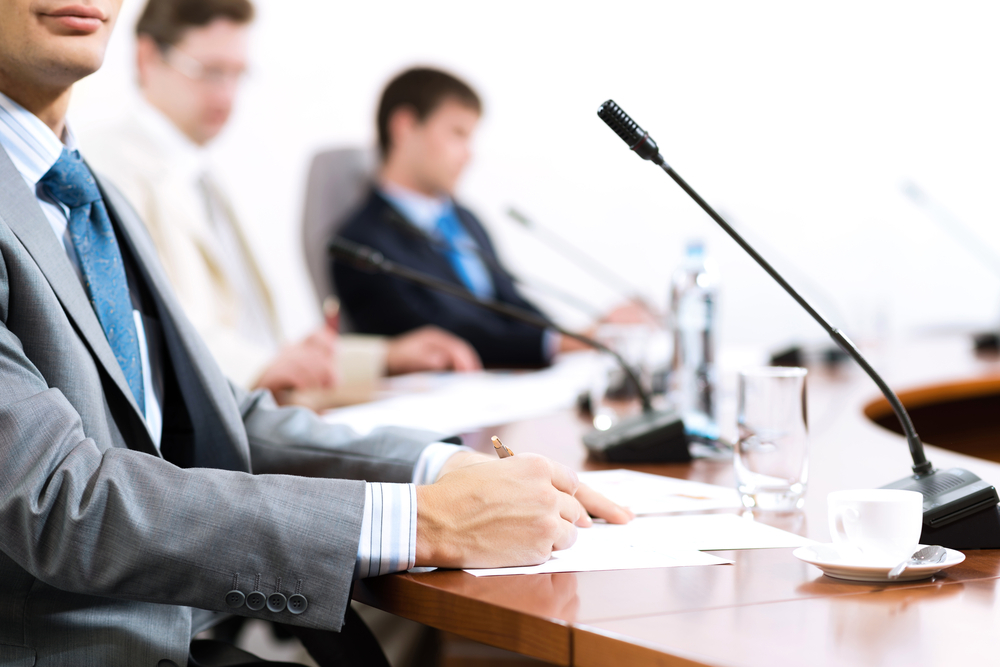 Village of Westchester Committee of the Whole of the Village President and the Board of Trustees met May 28.
Here is the minutes provided by the committee and the board:
1) Call to Order
7:59PM
2) Pledge of Allegiance
3) Roll Call
Present: Paul Gattuso, Frank Perry, Nick Steker, Sherby Miller, Cathy Kuratko, Michael Durkin, Greg Hribal, Steven Stelter, Melissa Headley
Also Present:Michael Durkin, Greg Hribal, Steven Stelter, Melissa Headley
Absent: Angelo Calcagno, Tracy Markey
4) New Business
4.A Disposal of Surplus Vehicles - Police
Surplus Vehicle Memo.pdf
Chief Stelter advised that he provided a list of several vehicles that are in bad condition and ready for either junk status or sale. Trustee Kuratko asked where the funds from the sale would go. Chief Stelter advised that the funds would go to various sources. Trustee Kruatko asked if any of the state or federal seizure funds could be used for the purchase of new vehicles.
4.B Request to purchase 3 police patrol vehicles.
New Vehicle Memo.pdf
Chief Stelter advised that there is a need to purchase 3 vehicles, due to not keeping up with the fleet over the past several years. He advised that the current fleet has high mileage vehicles. The request is for leasing of the 3 vehicles over 3 years.
4.C Gladstone Bridge - Discussion
Greg Hribal advised that he received information from Burke Engineering regarding a recent review of the Gladstone Bridge located at Gladstone and Norfolk. That report stated that the current status of the bridge was considered poor and critical. Currently we are working towards a grant that is an 80/20 cost share for the costs of engineering and construction of the bridge. The first phase of the engineering is complete, but the second phase and construction has not yet been budgeted. The process to be eligible for the grant will take up to 1 year to complete once we have allocated the funds to complete the remaining engineering. He advised that there is a possibility of the bridge to either require weight restrictions and limits or that the bridge will have to be closed all together after a near future engineering report. The bridge on Wedgewood is also in a state of disrepair but not at critical as this bridge it was reported.
4.D Village Website - Discussion
Trustee Kuratko asked for discussion of the website due to the fact it appears to have very outdated information. Trustee Kuratko is requesting that we find a person internally to handle regular updates possibly by hiring a part timer. President Gattuso requested 1 fulltime employee and 3 part timers. Greg Hribal advised that the department heads need to provide better information that could be updated on the website. Trustee Steker advised that we provide more information on the website. Trustee Perry suggested part-time employees versus full time to relieve duties previously assigned to the new HR person. President Gattuso suggested one full time and a few part time employees. The discussions continued about past employees both full and part time and how their current roles have been modified to handle more responsibilities that the persons they replaced. The board agreed to the hiring of one part time employee with the discussion to continue further after the hiring of a village manager. Trustee Steker has concern of turnover.
4.E Ticketing & Asset Management for Public Works - Discussion
Trustee Kuratko discussed the need for a system to be put in place a system of tracking the items that public works is working on that would calculate the time spent on each item. Greg Hribal advised the board that the system used for tracking of code enforcement service requests and permitting may possibly be utilized instead of purchasing a stand alone system. Greg Hribal will investigate the possibility of utilizing that software before seeking other software.
4.F Street and Alley Repairs - Discussion
Trustee Kuratko discussed the need for repairs of alleys and streets and asked if there was a plan in place for future roadwork projects. President Gattuso advised of a previous system of heat scarification which the village did in 2005 that did many roads. Greg Hribal advised that he was reviewing and discussing with a vendor the possibility of utilizing heat scarification of roads after visually reviewing roads that were in poor and fair condition as identified by Burke
Engineering. Burke Engineering's cost for the roads in that condition at $13,000,000 and scarification estimated a cost of $2,000,000. Further review and determining a funding method would be looked into and brought back to the board.
4.G ETSB Funds - Discussion
Trustee Kuratko discussed the possibility of requesting full dispatch cost reimbursements be made back to the village from the ETSB instead of utilizing general fund revenues. Greg Hribal advised that the concern is that the fund would possibly cease to exist and general fund revenues would have to later be found to pay for those services. Currently of the 44,000 monthly dispatch costs approximately 14,000 is ETSB, and the remaining 28,000 is general fund expenditures. Trustee Kuratko doesn't see a negative of using ETSB funds to pay the full dispatch cost. Greg Hribal recommended that we don't budget for the fact of utilizing ETSB funds for full dispatch costs but keep the general fund portion in place and request reimbursements for the full amount and create a budget amendment later in the event ETSB funding is cut or funding is modified.
4.H Finance Software - Discussion
Trustee Kuratko discussed the difficulties in getting updated budget figures regularly and requested more real-time reporting and suggested a better software system. Greg Hribal advised that an updated version of our software was initially budgeted for but removed to balance the budget. Greg advised that an upgrade would be more cost effective than a new software package. Trustee Steker advised that at a recent visit to the National League of Cities he recalls visiting a vendor of an accounting software suite that had great functionality for providing data and would look to find the vendor name. He also asked for further review of the current software to determine if we are utilizing the full capabilities of the system.
5) Old Business
6) Information Only
7) Public Participation
8) Executive Session
9) Adjournment
Motion made by Nick Steker, Seconded by Sherby Miller 9) Adjournment
Ayes Paul Gattuso Frank Perry Nick Steker Sherby Miller Cathy Kuratko
Nays None
Motion Carried 5 - 0
https://docs.google.com/gview?url=https%3A%2F%2Fwestchester-il.granicus.com%2FDocumentViewer.php%3Ffile%3Dwestchester-il_41a1cda9-b90d-4312-ab46-cf259fd6c8ed.pdf%26view%3D1&embedded=true