Village of Indian Head Park President and Board of Trustees will meet July 12
Village of Indian Head Park President and Board of Trustees will meet on July 12.
Here is the agenda as provided by the board: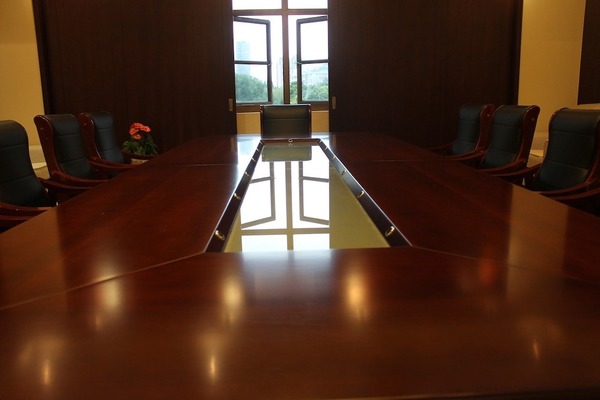 I. Call to Order & Roll Call
II. Pledge of Allegiance
III. Mayor's Report
A. Retiring Police Officer Richard Goluszka
B. I-294 update
C. Smoke Testing
D. Sale of Vehicle Stickers
IV. Public Comments
V. Consent Agenda-Motion to Establish
V. Consent Agenda Approval
Vote to establish (must be unanimous), then a vote on the Consent Agenda.
(All items are considered to be routine by the Village Board and will be enacted by one motion. There will be no separate d is c u s s i o n of these items unless a Council Member or member of the public so requests, in which event the item will be r e m o v e d from the Consent Agenda and considered in its normal sequence on the agenda. The purpose of this is to c o n s o l i d a t e and approve several routine administrative items into one motion.)
A. Approval of Board Meeting Minutes
I. May 10, 2018 Regular Meeting-To be distributed
II. June 14, 2018 Regular Meeting-To be distributed
B. Approval of Payables for the Period Ending June 30, 2018, in the amount of $238,277.02
C. Approval of Preliminary Financial Report - Month Ending June, 2018
D. Appointment of Police Officer Michael Kurinec as an Additional Freedom of Information Act Officer
VI. New Business
1. Face Time Social Liquor License (Ordinance Number 2018-17)
2. Face Time Social Gaming License (Ordinance Number 2018-18)
3. Motion to Remove Proposed Ordinance 2018-15 from the Table
4. Ordinance 2018-15 An Ordinance Allowing for the Sale of Surplus Property (Two International Trucks)
5. Ordinance 2018-19 Approving Settlement Agreement Involving Lyons Township ex rel. John H. Kielczynski vs. Village of Indian Head Park
6. Ordinance 2018-20 Extending Water Operations Contract with Illinois American Water for a Period of Six Months
7. Motion to Purchase of Replacement HVAC Systems for a Cost not to Exceed TBD
8. Ordinance 2018-21 Small Cell Antennas (DuRocher)
9. Potential Ordinances Discussion Airbnb Regulation (Administrator DuRocher)
10. Report from Chief of Police PSAP-Next Steps
VII. Reports
1. Trustees
i. Mann
• Cameras in the Village
• Road Program
2. Village Clerk
3. Village Treasurer
4. Village Attorney
5. Village Administrator
i. Update on Acacia Drive Project
ii. Water Main Replacement Program
iii. Storm Water Management Issues
iv. Key Performance Indicators
v. Economic Development Activities-Next Steps Triangle
vi. Public Works Activities
6. Department Head Reports
i. Police Department
VIII. Public Comments
IX. Executive Session- Litigation 5ILCS120/2/c(11) and (c21) Review of Closed Session Minutes
X. Next Meeting Date & Adjournment
http://www.indianheadpark-il.gov/AgendaCenter/ViewFile/Agenda/_07122018-188
Want to get notified whenever we write about
Village of Indian Head Park
?
Next time we write about Village of Indian Head Park, we'll email you a link to the story. You may edit your settings or unsubscribe at any time.
Sign-up for Alerts
Organizations in this Story
More News