Westchester Village Board of Trustees ratifies collective bargaining agreement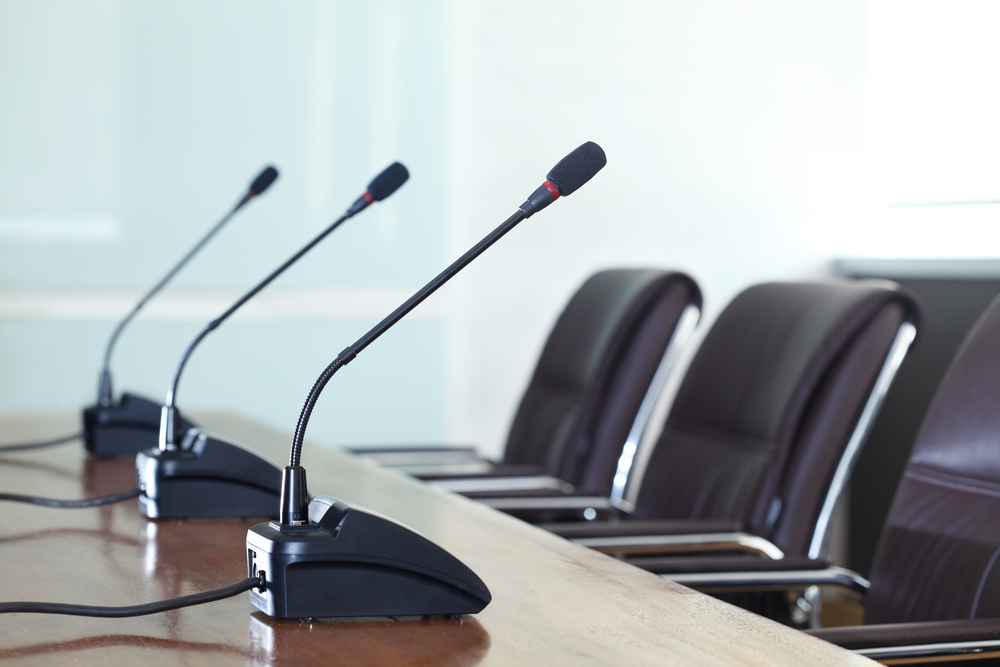 Westchester Board of Trustees met Tuesday, Oct. 11 and ratified a collective bargaining agreement.
Here are the minutes as provided by Westchester:
Call to order:
Prior to the call of the roll, President Pulia noted Clerk Miller was recently ordained as a Deaconess at her church and asked that she provide an invocation. The meeting was called to order at 7:05 PM and present / responding to roll call were Trustees Calcagno, Celestino, Perry, Reda, Steker, Yurkovich and President Pulia. Also present were Village Clerk Miller, Village manager Matthys and Attorney Durkin.
Presentations: none
Public comments and questions: none
Public hearings: none
Consent agenda
Consent items were reviewed by President Pulia for the open meetings act. Trustee Perry requested that item 6.A. (Approval of the record of bills ending 10-06-16 in the amount not to exceed $925,568.58) be pulled for discussion. Trustee Yurkovich made a motion seconded by Trustee Calcagno for approval of items 6.B (Approval of 6.B. minutes of the September 27, 2016 village board, committee of the whole and executive meeting minutes), 6.C ( Approval of departmental monthly reports: Community development department, police department, fire department, public works department), 6.D. (A resolution authorizing a contract between the village of Westchester and NORCOMM public safety communications, inc for the provision of emergency dispatch services for the period from November 1, 2016 through, October 31, 2017, in the amount of $519,079). and 6.E (A resolution authorizing the execution of an intergovernmental agreement between the village of Westchester and Westchester Park District regarding the installation and maintenance of two security cameras in Gladstone park. On the roll call vote, the motion for item 6.B-E passed. (AYE 7). Trustee Reda made a motion seconded by Trustee Yurkovich for discussion of item A (Approval of the record of bills ending 10-06-16 in the amount not to exceed $925,568.58). Trustee Perry questioned the B&F construction costs and bringing code enforcement back in house. He noted currently monthly costs were excessive. The volume of work exceeds what one person can do. Director Headley did not have the numbers for costs. She was requested by president to provide an analysis to see what the monthly costs/ benefits and also and analysis of the recouping costs. The roll was then call for (approval of the record of bills ending 10-06-19 in the amount not to exceed $925,568.58). Including B&F. The motion for item 6.A passed (AYE 7).
Active agenda
(A. approving a collective bargaining agreement between the village of Westchester and the teamsters local 705). Trustee Yurkovich made a motion seconded by Trustee Celestino for approval of item 7.A. On the roll call vote, the motion for item 7.A passed (AYE 7).
Manger's report:
Manager Matthys offered condolence from the village for the loss of chief Stelzer's mother.
Attorney's report:
There
Board member reports and new business:
Trustee Perry - EDC is working keeps promoting the pride in seven campaign. Goobers realty and the Prairie district were of recent focus. October 27, the focus will be on Mariano's.
Trustee Steker - Requesting that the village fully staff the fire department. An analysis from the chief has been requested. He noted the significant OT that has been encountered over the past 5 months. Other programs are being impacted. Manager Matthys noted that village does not have the revenue to fund a full-time employee. President Pulia questioned the ability to move resources around between shifts to fill the gaps. He would like to see an analysis of the numbers cited by Manager Matthys as well as finance director Webber, Trustee Yurkovich requested a projection of OT through the end of the fiscal year.
Trustee Reda - None
Trustee Celestino - The environmental sustainability commission had their last recycling event 10/08. He would like to thank all who helped, especially the boys scouts.
Trustee Calcagno - Reiterated the recycling events were well attended, over 200 cars came through.
Trustee Yurkovich - Cab is considering a Halloween walk by Marian's Sat. Oct 29th, 2PM-4PM. The toy drive starts Nov. till mid Dec.
Chief Stelzer/ PD - Officers Fellers and Verber, went through the Narcan training provided by Cook county last month. Information to fellow officers will be provided during roll call. Also, he will be attending the international Chief's council next month.
Chief Pat/FD - (2 of 3) fire fighters have been brought onboard. Open house Thursday,
Gret Hribal - IT Director - T-Mobil has sent engineers out to do a study of the towers. No ETSB meetings have been held as of yet through State documents have been signed. Per attorney Durkin, an IGA for the Gladstone cameras has to be executed 45 days prior to purchase of the cameras.
Robert Lewis/ PW Director - The union rat was due to workers that were doing work on the roof. No rules were broken by the village. Workers were being paid prevailing wage. The federal Gov is reclassifying streets that were eligible for 80/20 grants. Enterprise drive was previously done. Balmoral is eligible. Director Lewis will follow-up.
Melissa Headley/ business development director - director Headley recently attended the WCMC *Access to Capital* workshop. The pride campaign will focus on Mariano's, 10/27. Also her department conducted 241 inspections last month and issued 200 permits.
President Pulia - Noted that Grace central church will hosting a mobile Pantry in association with the Chicago food depository. As an incentive to business owners, talks are underway with banks to get a low interest rate for those who participate in the "Facade program". More info to follow. President Pulia also noted that while dropping off the leaf bags ne noted numerous vehicles with expired tags. Police department is requested to follow-up. Also, he is asking the board to consider a reduced tag for veterans.
Adjourn
With no further business to discuss, trustee Reda motioned to adjourn. The motion was seconded by Trustee Steker. The meeting was adjourned at 8:10 PM. The motion was passed by acclamation.
Want to get notified whenever we write about
Westchester Village Board of Trustees
?
Next time we write about Westchester Village Board of Trustees, we'll email you a link to the story. You may edit your settings or unsubscribe at any time.
Sign-up for Alerts
Organizations in this Story
Westchester Village Board of Trustees
More News