Westchester Committee of Whole discusses plan for senior housing development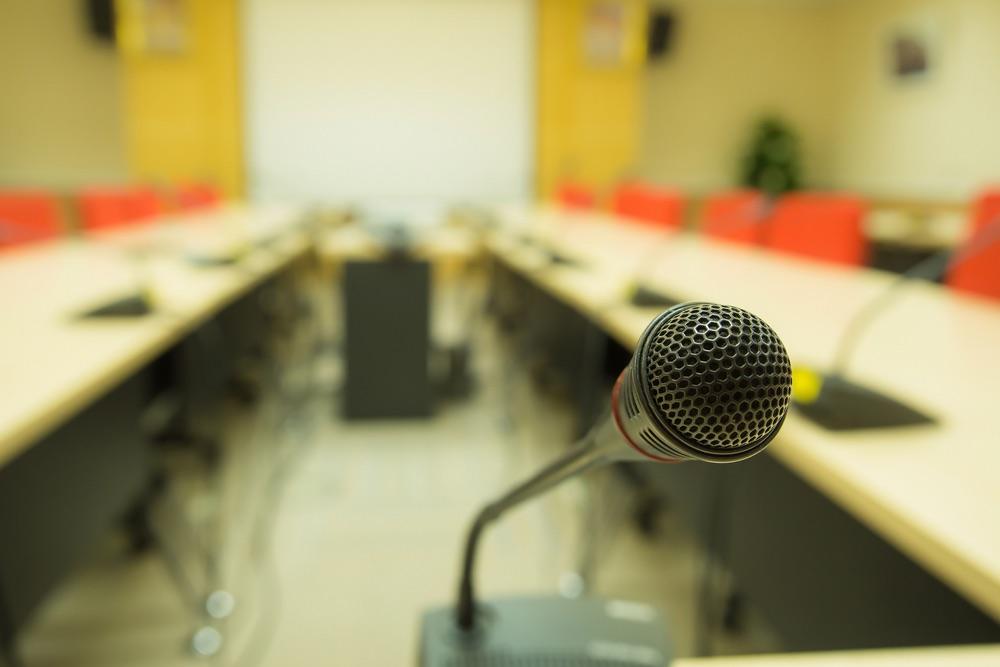 At a recent meeting, the Westchester Committee of the Whole discussed a concept plan for an affordable senior housing development.
The committee of the whole is a less-formal meeting of the village board of trustees, in which all members of the board can meet to openly discuss matters to be voted on by the board.
Below are the minutes from this meeting, as provided by the committee.
MINUTES OF THE COMMITTEE OF THE WHOLE VILLAGE PRESIDENT AND BOARD OF TRUSTEES OF THE VILLAGE OF WESTCHESTER Tuesday, 22 March 2016
CALL TO ORDER: The meeting was called to order at 7:29 PM and present / responding to roll call were Trustees Calcagno, Celestino, Perry, Reda, Yurkowich and President Pulia. Trustee Steker was absent. Also, present were Village Clerk Miller, Village Manager Matthys, and Attorney Durkin.
OLD BUSINESS
A. Concept Plan for St. Joseph Property – Michaels Group – Ms. Headley Vice President Hume An/Michaels Development Company, provided an overview of their preliminary submittals to the Village for an affordable senior housing development at 1840 Mayfair Ave. in Westchester, IL. The property, the decommissioned St. Joseph High School, is currently privately owned. Michaels proposes to acquire the property and redevelop it into quality affordable housing for seniors. They need approval for a Planned Unit Development rezoning to move forward. The purchase has not taken place and is subject to Illinois Department Housing Authority, (IDHA), approval.
A few questions posed by Board members, but not all inclusive, were: Timeframe of the project, Marketing to residents, Resident qualifications, Eviction process; Affects additional units will have on the Village water system, Access easement with School District 92%.
Comments/questions and concerns were expressed by residents. Maria Calabria, Chris Mistrada, Laura Demeters, Judy Sardenas, Pam Kouimelis, Jinnifer, Jim Cavanaugh, Paul Quinn, Alejandro, Peg Cecchi, Carl Garner, Wayne Rolog, Thomas Oliver, Joe Bilder, Lisa Smola, Barbara Bailey, Paula Peterson, Peter Caruso, Laurenton Hill, J. Manfordini.
No decision was made by the Board at this time. They are awaiting recommendations from the Plan and Zoning Committees.
The meeting recessed at 10:00PM to allow those who wanted to an opportunity to leave. The meeting resumed at 10:10PM,
NEW BUSINESS:
A. Sunnyside Sewer-Results of Televising–Mr. Lewis National Power Rodding was hired to televise the 30-inch sanitary sewer near the southernmost Salt Creek crossing (Forest Preserve path in LaGrange Park). This 280-foot section of sewer line is beginning to degrade, but is a candidate for lining, Lining will yield 50 to 60 years of service life. The cost was less than $3,000 to televise. APPROVED for CONSENT
B. Final Balancing Change Order–2015 Road Program — Mr. Lewis A Change Order for the 2015 Street Program resulting in a deduction to the original contract amount is needed. This is the Final Balancing Change Order. Change Order #1 was approved for a deduction on October 22, 2015. This final CO is also a deduction. We are recommending approval of an adjustment to the original contract with K-Five Contractors for the 2015 Street Improvement Program. APPROVED for CONSENT
C. Change to Liquor Code–Proposed Ban on Sale of Single Serve Package Liquor (Discussion Only)–President Pulia expressed concern regarding the sale of single serve packaged liquor as he is seeing discarded packages throughout the Village. Attorney Durkin recommends an ordinance be established requiring stores to cease sales of single serve liquor packages by July 1st APPROVED for CONSENT
D. Letter of Support for Library Solar Grant Proposal-President Pulia The Westchester Public Library is submitting a grant proposal to the EBSCO Solar Project Committee fund a solar project on the roof of the library. A support letter is requested of the Village similar to that provided by the Westchester Sustainability Committee. APPROVED for CONSENT
E. Reappointment of Bill Ernst to the Fire Pension Board (Discussion Only) — President Pulia. APPROVED for CONSENT
F. Appointment of Stephanie Pedersen to the Citizen's Advisory Board (Discussion Only) - Trustee Yurkovich. APPROVED for CONSENT
G. Regulations Regarding MS-4 Permit (EPA) — Mr. Lewis The EPA has issued new requirements effective 3/1/2016 for the MS-4 permit (Municipal Separate Storm Sewer System). The MS-4 permit is required for any city that does not have a combined sewer system and that discharges storm water into public waters. We have 6 outfalls into Addison (3) and Salt (3) Creeks from our street drainage system and home owner Connections, This is an unfunded mandate from the Federal Government with no assistance offered. Staff recommends approval of a contract with Christopher B. Burke Engineers, Ltd. to create a SWMP, a PWO&M Plan and for NOI filing. They are doing this for several communities that they serve. 461 communities in Illinois are facing this new mandate and we must comply or fail the coming audit. We also recommend purchase of a GIS license from ESRI. APPROVED for CONSENT
H. Alley Program-President Pulia/Mr. Lewis The Village has improved alleys by special assessment in the past. The board has requested a "Pilot Project" to improve an alley in the N.E. part of the village. Alley programs were reviewed from Evanston, Elmwood Park, Brookfield and Park Ridge. The cost of a typical 600 foot long alley is $120,000 with a drainage system. The Village would have 4 ways of paying for the improvements. 1) a referendum for alley improvements, 2) by special assessment, 3) in lieu of paving streets, or 4) cancelling the in-house street paving program and pave alleys instead. Public Works was requested to come to the 4/12 meeting with a plan. TADLED ti|| 4/12.
OLD BUSINESS B. Fiscal 2017 Budget Revisions – Ms. Potempa A Special Board meeting will be held 3/29/16 to review the 2017 Budget revisions. TABLED till 3/29, 6:00PM.
INFORMATION ONLY None,
ADJOURN With no further business to discuss, Trustee Yurkovich motioned to adjourn. The motion was seconded by Trustee Calcagno. The meeting was adjourned at 10:51 PM. On the roll call, the motion was approved. (Aye 6).
Want to get notified whenever we write about
Westchester Committee of the Whole
?
Next time we write about Westchester Committee of the Whole, we'll email you a link to the story. You may edit your settings or unsubscribe at any time.
Sign-up for Alerts
Organizations in this Story
Westchester Committee of the Whole
More News