Village of Western Springs General Government Committee met February 4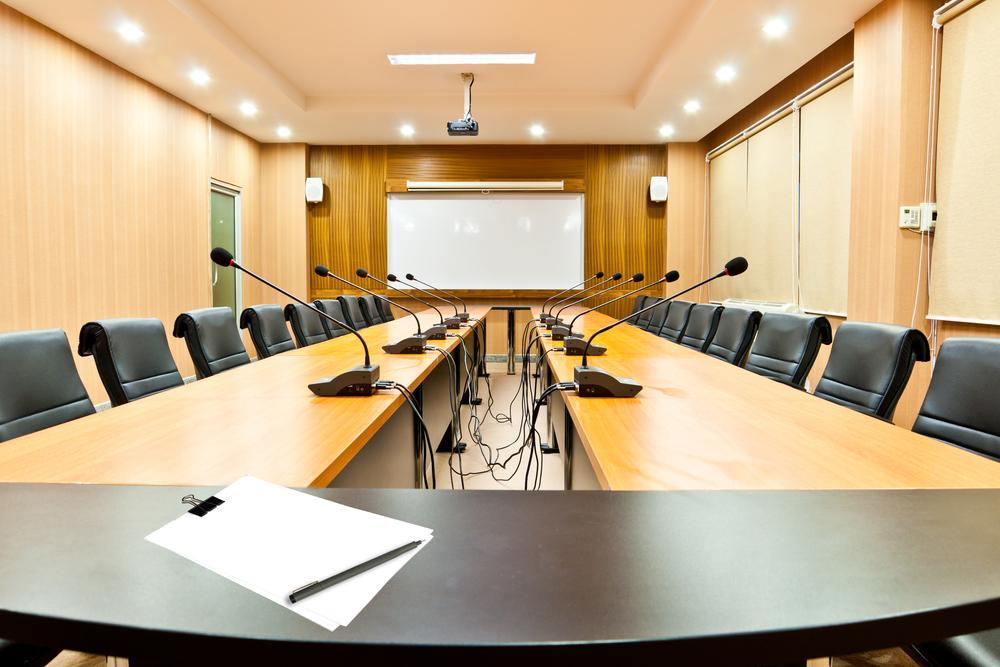 Village of Western Springs General Government Committee met Feb. 4.
Here is the minutes provided by the committee:
Present Chair Tymick, Member Tyrrell, President Gallagher, Manager Velkme, Director Baer, Director Supert, Director Scott and Attorney Jurusik
Electronic Attendance at Meeting: None.
Chair Tymick called the General Government Committee meeting to order at 6:09 p.m.
Agenda Items
1. Public Comment
There were no public comments.
2. Approval of Minutes
Chair Tymick moved, seconded by Committee Member Tyrrell, to approve the minutes of January 14, 2019 as read.
3. Refuse and Recycling
Director Baer updated the committee on progress of issuance of the Village's refuse and recycling RFP. Staff is waiting for Attorney Jurusik to provide a sample contract to mirror the RFP which will be issued. The two container sizes which will be included in the matrix pricing are 65 and 95. We are on target to meet the end goal which is to make a recommendation to the Board and award a contract in April 2019.
4. Tollway Intergovernmental Agreement
Manager Velkme and Attorney Jurusik updated the committee on progress of the draft intergovernmental agreement with the Tollway. Manager Velkme informed the group that Chairman Schillerstrom has resigned from the Tollway Bo There is flux at that level, but the Tollway project is moving forward. Attorney Jurusik created a red-lined version which addresses many of the exhibits and concept plans" which the Village will request be included. Attorney Jurusik pointed out some of the highlights of what the Village is requesting in the agreement. This includes fiber extension from Plainfield Road all the way up to Ogden Avenue, contribution for the west underpass from the Tollway in exchange for properties and easement being granted to the Tollway, a baseline test regarding Well #4 which the Tollway will need to provide and pay for to protect this very valuable Village asset, customer service contact and information, and on-site security during construction including cameras and other equipment. Staff is meeting to continue to review the intergovernmental agreement and a red-lined version will be provided to the Board after this meeting for review prior to submittal to the Tollway for their consideration.
Manager Velkme reminded the committee that Tollway officials will be presenting information on the noise wall at the February 25, 2019, Board meeting. This will include a brief presentation by Tollway representatives focusing on the area from Plainfield Road to Ogden Avenue. Manager Velkme said she expects this presentation to include renderings and information on the proposed materials. Member Tyrrell asked how this meeting will be publicized. Manager Velkme said there is information on the Village website and that a Facebook post is planned with an additional push on February 20, 2019.
5. French Market Agreement
Director Scott said the draft agreement which provides for a fourth addendum to the contract with Bensidoun was included in the committee agenda packet. He added that some flexibility about dates and time will be in the draft addendum that goes to the Board on February 11, 2019 for consideration of approval later in February. The committee had no objection to this modification. Chair Tymick stressed that he would like the agreement to be in place by the end of February which might assist Bensidoun in securing commitment to participate in the Western Springs market from more vendors. The term of the agreement will be 3 years as previously discussed. Leslie Cahill from Bensidoun will be present at the February 11, 2019 workshop meeting to answer any questions from the Board.
6. Occupational Health
Director Baer updated the committee on this matter which the committee addressed last month. Amita directed the Village to work directly with Premier, the sub contractor currently providing occupational health services to the Village, rather than pursue a contract with Amita. This is because the Village does not utilize Amita for all services such as Fire & EMS physicals. The expectation is that this will not change going forward as the Fire Department is pleased with their current provider. The Village will continue to use Premier on a case-by-case basis and pay for those services provided. This arrangement does not require a contract and is acceptable to staff. Pre-employment physicals, drug testing and non-emergency care will continue to be directed to Premier. ER records are available to Premier physicians so if an employee had visited an ER and went to Premier for follow-up, the Premier physician can access the employee's ER records.
7. Resignation of Clerk Fitzgerald
Attorney Jurusik informed the committee that the selection of an interim clerk to fill the position of Clerk Fitzgerald could not be addressed in closed session by this committee as this committee is not the public body which has power to appoint under law or ordinance. As such, the Board of Trustees will meet in closed session on February 11, 2019 to consider this matter.
8. GIS Contract
Director Supert gave background to the committee on the Municipal Services Department selection process and need for GIS consultant services. Staff interviewed three different GIS consultants. After review, staff is recommending the Village approve a two-year contract for professional services to Cloudpoint Geographics. Cloudpoint will work with Village staff on the migration to cloud based software for GIS and to modernize the Village's GIS information. A resolution providing for approval of a professional services contract with Cloudpoint will be presented to the Board on February 11, 2019 with approval planned for February 25, 2019. Staff has budgeted $30,000.00 in 2019 related to this project. The monthly cost for a two-year commitment is $2,450.00.
9. Work Order System Recommendation
Director Supert gave the committee a progress report on reviewing potential work order systems. The Municipal Services Department is looking at cloud-based work order systems which will be more accessible to residents through various devices and will eliminate duplication in reporting. The Village is currently using request tracker through Civic Plus and it is time to update to a newer platform. Staff has narrowed the field to two firms. A final recommendation is expected from staff mid-February. Staff budgeted $20,000.00 for this project for 2019 and the annual expense going forward is anticipated to be approximately $10,000.00.
10. Director of Recreation Recruitment
Manager Velkme and Director Baer informed the committee that interviews for the position of Director of Recreation are ongoing. Current Director of Recreation Alden is retiring in April. The Village received a large response to this recruitment campaign and many of the candidates are very well-qualified. Staff will finalize the process, with department heads also meeting with the final candidates. Once a recommended candidate has been identified, Manager Velkme will communicate the appointment recommendation to the Board for their approval.
11. Schedule Next Committee Meeting
The next committee meeting was scheduled on Monday, March 4, 2019 at 6:00 p.m.
12. Adjourn
With no further business to discuss, Chair Tymick moved, seconded by Member Tyrrell, to adjourn the meeting at 7:13 p.m.
https://il-westernsprings2.civicplus.com/AgendaCenter/ViewFile/Minutes/_02042019-840
Want to get notified whenever we write about
Village of Western Springs
?
Next time we write about Village of Western Springs, we'll email you a link to the story. You may edit your settings or unsubscribe at any time.
Sign-up for Alerts
Organizations in this Story
More News