Jeffrey Leef exhales at the thought of not having to defend the signatures he filed to make a run in the 7th Congressional District against U.S. Rep. Danny Davis (D-IL).
But at the same time, Leef laments he's been troubled by again having to witness the way the Democratic machine in Illinois works to systematically crush everything deemed to be in its pathway.
"Illinois politics 101 is to find a way to force your opponents to spend money they can't afford to spend," Leef told the West Cook News, noting that both of Davis' Democratic primary challengers have seen the signatures on their filing petitions legally challenged.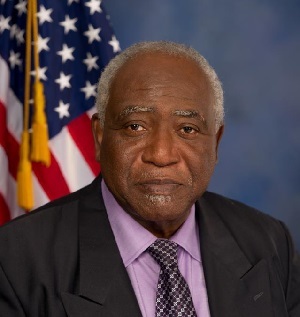 U.S. Rep. Danny Davis
"Davis had no need to challenge my signatures because the other way to assure an opponent spends money is to make damn sure he doesn't run unopposed," he said.
According to Leef, his Republican primary challenge will come in the form of a man he insists has not voted Republican in Illinois and actually lives outside the 7th District, where a Republican hasn't been elected in over the last seven decades.
Leef said he's seen it all before, with his 2016 run against Davis ending up in federal court when a fellow Republican "committeeman" filed an objection to his candidacy with the State Board of Elections in a case that came to be known as the case of the donkeys in elephants' clothing.
"I wondered why the (House Speaker Mike) Madigan Machine would bother with me – a novice," Leef said. "A very logical answer I got from an experienced election attorney was that a goal of the machine is to wipe out as many low-risk opponents as early as possible so that the Democrats could spend their money on the big races."
Leef now reflects all the machinations have left him somewhat subdued but as determined as he's ever been as voters prepare to go to the polls in 2018.
"It's nearly impossible to pursue a career in politics without becoming jaded, and fast," he said. "Despite this despicable behavior, I was not going to give up, thus my decision to run again."
The 7th Congressional District includes much of the west side of Chicago and parts of Bellwood, Broadview, Maywood, Oak Park, Westchester and River Forest.