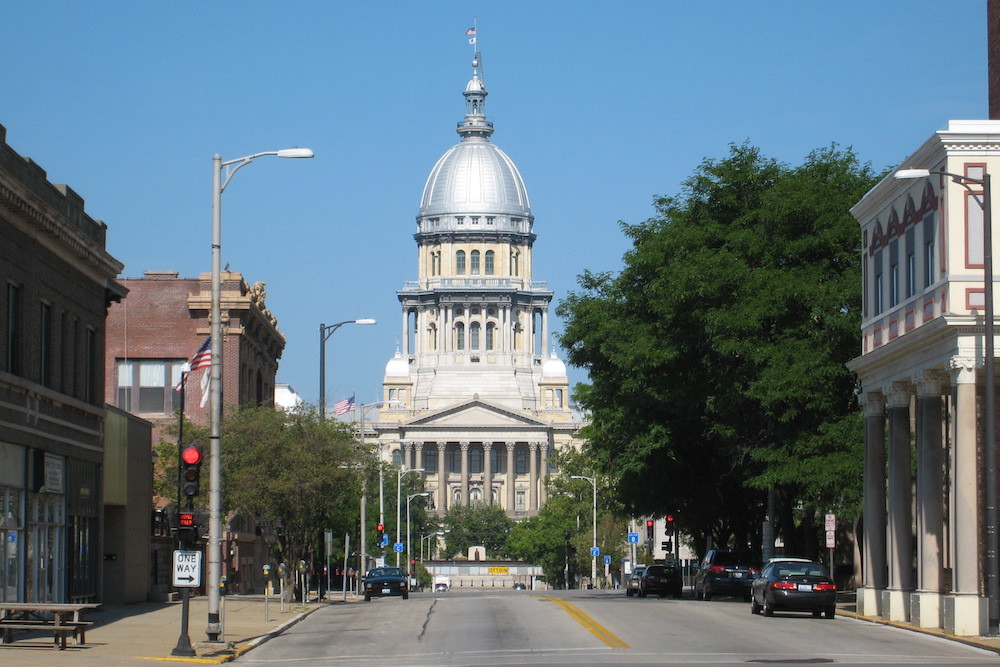 Springfield, Illinois | By Éovart Caçeir at English Wikipedia, CC BY-SA 3.0, https://commons.wikimedia.org/w/index.php?curid=10535377
Zach Mottl thinks federal tax reform bills being proposed by Republicans are a push in the right direction.
"It moves the needle in right direction, Mottl, chief alignment officer for Atlas Took & Die Works in Lyons, said during a recent appearance on "Chicago's Morning Answer" radio show co-hosted by Dan Proft, who also is a principal in Local Government Information Services, which owns this publication.
"I think it is important we show progress making America more competitive globally," Mottl said. "I'm excited because we are going to get the camel's nose in the tent. We definitely are going to get some good relief that will help us be able to invest more in the business, hire more workers and grow the business."

Zach Mottl
Still, there are more changes Mottl said he would like to see being made to the measures now being reconciled by members of both chambers of Congress before the bill is hopefully sent off to President Donald Trump and signed into law.
"I think it's not just about lowering the rate, but broadening the tax base," Mottl said of the proposal that would lower the corporate tax rate from 35 percent to 20 percent. "That's what I think they failed to capture in the tax reform here."
CNN has reported some of the differences between the two bills is the Senate versionl sunsets tax breaks for individuals in 2025, while the House bill makes the tax cuts permanent; the House bill enacts its 20 percent corporate rate in 2018, a full year before the Senate's version does; and the Senate bill repeals Obamacare's individual mandate while the House bill does not.
Critics of the tax reform effdort have been quick to argue it overwhelmingly favors the wealthy and is not the middle-class relief package GOP members have been touting.
"I hate the way people demonize corporations," Mottl said. "Healthy corporations lead to good jobs. Most companies are small businesses like mine. We see a real opportunity in manufacturing. In order to capture that growth, we need to be more efficient. My thought process is any money I'm going to save I'm going to plow back into my business because it will make me more money in the long run."
As for Illinois, Mottl hinted that the state needs to adopt principles that are far more receptive to business owners to have any chance of seeing any real level of change.
"We've made Illinois a pretty inhospitable place – businesses and people are fleeing," he said. "We're a perfect example of doing it wrong. Perception drives reality, if we have this perception that the U.S. is getting more competitive I think we will see more jobs start to come back here."
As it is, Trump has continued to press lawmakers to have the tax reform bill on his desk for signature by Christmas. The measure would represent the first major piece of legislation signed into law by the administration since Trump took office roughly a year ago.