Davis opponent has 'signed off' of Rauner after abortion law enactment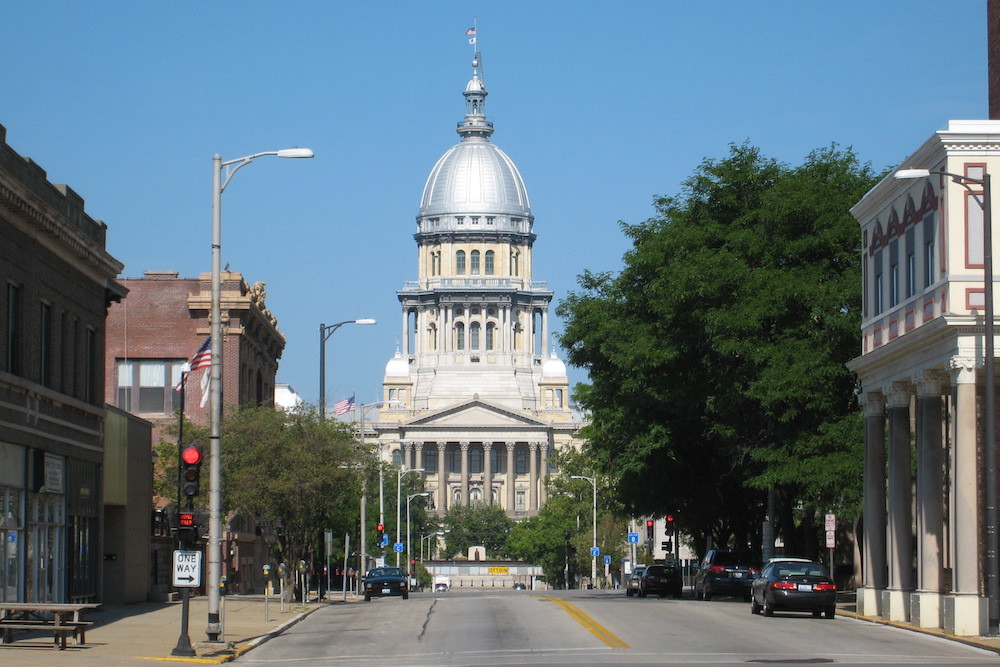 Springfield, Illinois | By Éovart Caçeir at English Wikipedia, CC BY-SA 3.0, https://commons.wikimedia.org/w/index.php?curid=10535377
Jeffrey Leef questions whether Gov. Bruce Rauner is truly a Republican and is certain he is far from a fiscal conservative after Rauner signed into law a bill forcing Illinois taxpayers to cover abortions.
"Illinois voters were bamboozled by a pseudo-Republican, and he is no more fiscally responsible nor honest than any other of the famous politician-criminals we in Illinois have the misfortune of knowing over the last 60 years," Leef told the West Cook News. "We should have known better."
Dr. Jeffrey Leef
Leef, who recently announced plans to oppose U.S. Rep. Danny Davis (R-IL) in the 7th Congressional District in 2018, insists that the signs have been there all along regarding Rauner.
"Prior to his governorship, Rauner and his wife prided themselves as being social warriors," he said. "Rauner promised to not push social agendas, would vote against abortion bills of this type, and would govern in a fiscally conservative manner. Instead, we have been treated to not a temporary but a fixed tax increase, and Illinois is now the first state in the country to initiate publicly funded abortions. Prior to signing off on this bill, I signed off on Bruce Rauner."
Illinois residents on Medicaid or those working for the state may now receive free abortions for any reason until the last day of their pregnancy. Before now, Illinois law stipulated that Medicaid recipients were eligible for abortions only in cases of rape, incest, and health and life of the mother.
Illinois Right to Life estimates that the new law will cost Illinois taxpayers approximately $1.8 million.
"I hope that the average person educates themselves on what the passing of this bill means," Leef said. "Not only will Illinois taxpayers have no choice but to pay for over an estimated 12,000 new abortions a year, but the bill does not limit the number of abortions a woman can have nor when in her pregnancy she can have them."
A longtime physician who was recently named director of Interventional Radiology Trauma Services for the new University of Chicago Trauma Center, Leef has made improved education and greater job growth the focus of his campaign.
The 76-year-old Davis has been in the House for more than two decades.
Illinois' 7th Congressional District spans much of Chicago and parts of the suburban communities of Bellwood, Maywood, Oak Park, River Forest and Westchester.
Want to get notified whenever we write about any of these organizations ?
Next time we write about any of these organizations, we'll email you a link to the story. You may edit your settings or unsubscribe at any time.
Sign-up for Alerts
Organizations in this Story
Illinois Governor Bruce Rauner • U.S. Representative Danny K. Davis (IL-7)
More News