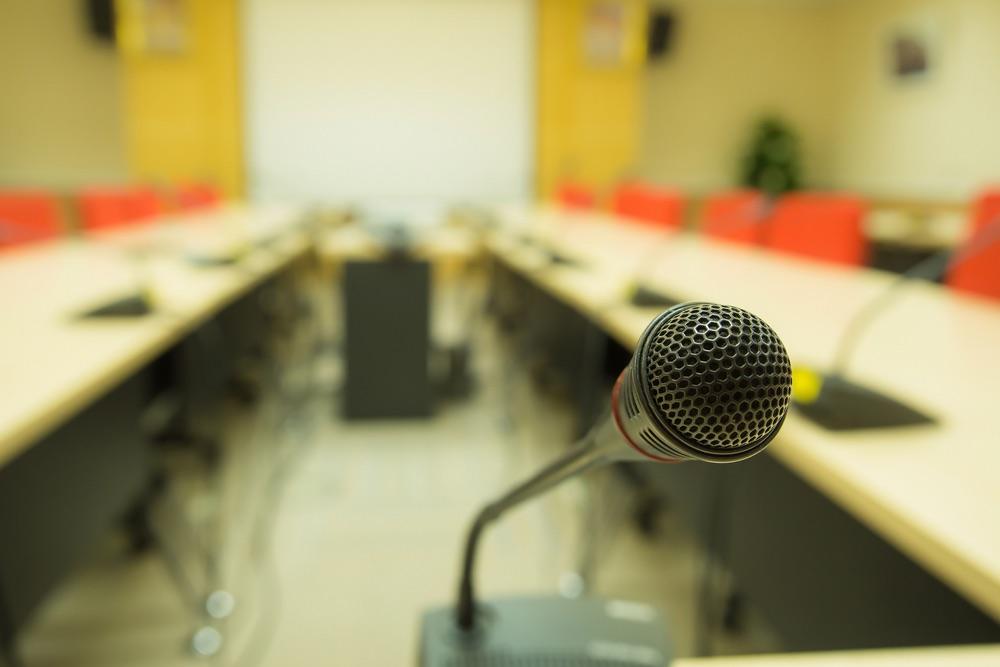 Village of Franklin Park Plan Commission met Sept. 25.
Here is the minutes provided by the commission:
1. The regularly scheduled meeting of the Plan Commission was called to order at 7:04 p.m.
2. A quorum was present. Chairman Patricia Letarte, Mike Rickert, Daniel Particelli, Alma Montenegro, Linda Suwalski, Teresa Badillo, Ryan Adriatico (Planner), Nick Walny (Planner) and Lisa Manzo (Plan Secretary). All members were present.
3. Member Rickert made a motion to accept the minutes of August 21, 2019 as presented.
Member Suwalski seconded the motion. All in favor. The motion carried.
4. Public Comment:
Ms. Nyaah Rivera, a student from UIC was present with her mom. Ms. Rivera stated that she has to attend a village public hearing/town hall meeting for her American Government class. She chose Franklin Park because of its vicinity to the City of Chicago and also complimented the Village's website as being the most navigational friendly. She was interesting in Planning and the Village's Zoning Code.
5. New Business: Discussion of New Uses in Village Districts – Summary of Findings
Mr. Ryan Adriatico began the meeting with a power point presentation to give the members a visual of all the hard work that they have been accomplishing for the past four months. He began with the analysis of Mannheim Road. He split it up into three areas: North, Central Industrial and South. Mr. Adriatico stated that for the North quadrant, the members would like to see uses that will facilitate commercial developments; complimentary to travelers, anchored by hotels, and restaurants and entertainment. For the Central Industrial quadrant this will allow for new industry; shared work spaces, incubators, and support with restaurants and retail (east side of the street). For the South quadrant, they would like to expand upon national retail offerings.
Mr. Walny came forward at this time and gave the members insight on some staff recommendations. He stated that they would utilize "use categories" in place of restrictive, specific uses. They would include non-restrictive definitions for every use category; for example, verbiage such as "may include, but shall not be limited to." They would also include use categories that are compatible with existing development and also align with our vision for future land use.
Mr. Adriatico then moved on to the Grand Avenue corridor. The consensus from members of the Commission were that zoning is generally stable in this area. Older developments have issues with ingress/egress and parking. The lot standards should be improved to help facilitate new development. The types of uses that the members would like to see are infill on larger commercial lots. Allow for entertainment and service-based anchors; to improve pedestrian infrastructure; wayfinding to points of interest to capture through traffic. The members also see opportunity for mixed use developments on vacant lots, and higher density residential.
Mr. Walny gave more staff recommendations regarding Grand Avenue such as re-evaluating required setback standards; to facilitate improved and modern commercial development. He further stated to establish unique design standards for commercial districts; to create more cohesion between developments and to establish a sense of place. Another recommendation would be to improve transitional requirements when commercial abuts residential developments and to buffer higher intensity uses from residential areas.
Mr. Adriatico moved on to the Commercial Manufacturing Districts. He stated that the members wanted to address parking issues and to improve public parking infrastructure to installing bump outs. They would like to introduce landscaping and screening. They would put an emphasis on this for properties abutting the railroad tracks as well as to provide public amenities. The members wanted to allow for more diversity in uses to attract new development by expanding residential and commercial office uses.
Mr. Walny stated that staff recommendations would be to establish a landscaping ordinance and to further build upon existing screening standards along railroad properties. He continued that they should address parking issues; i.e. to expand parking flexibilities in Downtown Code Village-wide; have parking credits- on-street parking, transit, car share, etc. To improve parking infrastructure and shared parking. He further stated to split district into CM-1 and CM-2 Districts based on development characteristics. (CM-1; properties abutting railroad, and CM-2; properties abutting residential. He stated to allow for a more broad variety of uses; general retail, service, restaurants, light industrial, limited residential dwellings and to facilitate adaptive reuse of older manufacturing buildings.
Mr. Adriatico stated that the last area was the Downtown Franklin Park District. The members mentioned that they would like to introduce more high density residential developments; i.e. luxury rental dwellings. They would like to establish client base and increase foot traffic. They want to improve marking; i.e. wayfinding, gateways, etc. The members suggested providing public amenities such as outdoor gathering spaces, public art, etc.
Mr. Walny stated that staff recommendations for this district would be to simplify the downtown zoning code to allow for more development. Also to make it easier to interpret and administer regulations. A current on-going new multi-dwelling development is potentially in the works at Franklin and Edgington.
Both Mr. Walny and Mr. Adriatico thanked the members for all their hard work and effort into making such progress on what they would like to see for future uses in the Village.
6. Old Business: None.
7. Staff Update: None.
8. Member Rickert made a motion to adjourn the meeting of the Plan Commission. It was seconded by Member Badillo. The motion was carried.
The meeting adjourned at 7:46 p.m.
http://www.villageoffranklinpark.com/assets/1/7/MPC20190925.pdf