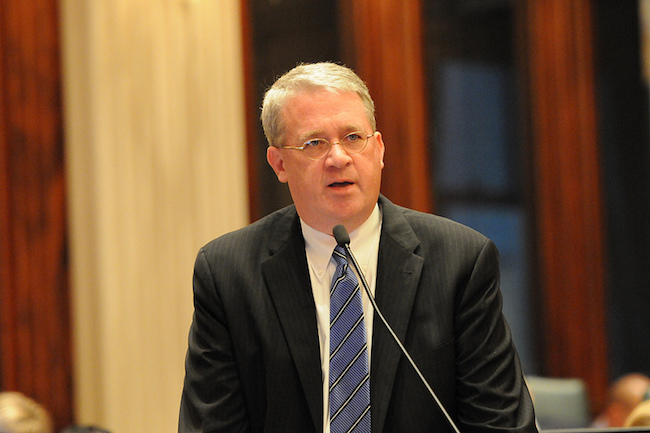 Rep. Jim Durkin
A trio of Illinois lawmakers were on hand July 10 in Darien for a coffee and conversation event at Chuck's Southern Comforts Café.
House Republican Leader Jim Durkin (R-Burr Ridge), state Sen. John F. Curran (R-Woodridge) and Darien Mayor Joe Marchese all engaged area residents on matters deemed important to the community.
First voted to Springfield in 2017, Curran won re-election last year with 51 percent of the vote. Now on his second tour in Springfield, Durkin previously served from 1995 to 2003 and won re-election in 2006.