Village of Berkeley Village Board met March 19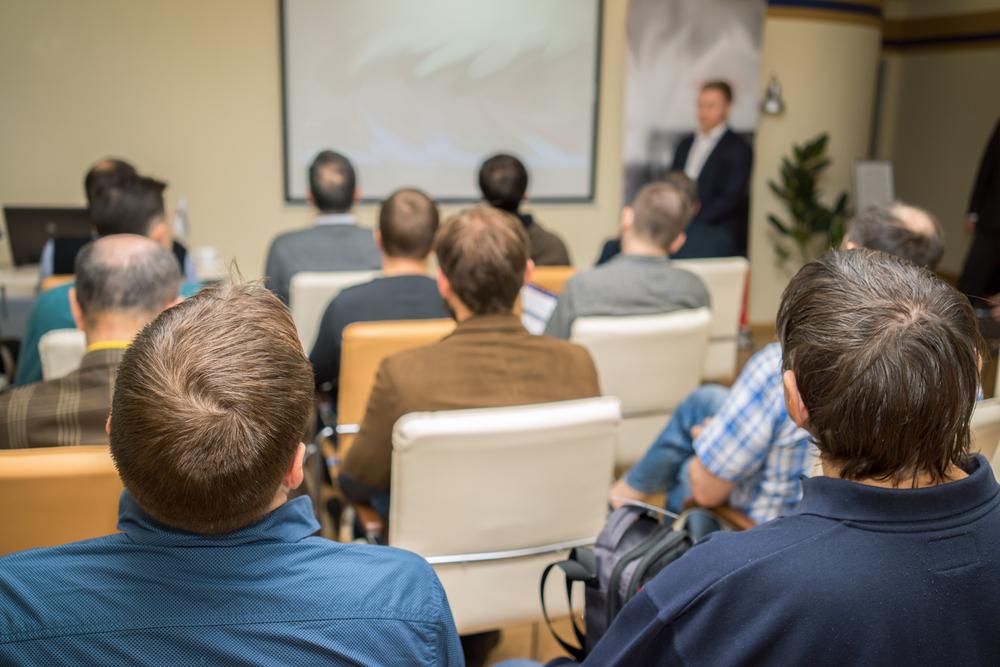 Village of Berkeley Village Board met March 19.
Here is the minutes provided by the board:
1 President Lee called the meeting to order at 6:30 p.m.
2 Pledge of Allegiance
3 Roll Call
Present: Trustees Hammar, Salemi, Grenier, Graf-Stone, Washington, and Perez
Present: Trustees Hammar, Salemi, Grenier, Graf-Stone, Washington, and Perez
Also present: Village Administrator Rudy Espiritu, Assistant Village Administrator Brandiss Martin, Fire Chief Michael Kuryla, Police Chief Timothy Larem, Public Works Superintendent Joe Wagner, and Village Attorney Gregory Smith and Assistant Attorney Liz Brogan
4 Presentations and Appointment
4.1 Village of Berkeley Partner Agency Annual Reports
4.1.1 Berkeley Youth Baseball Association – President Lennin Estremera
informed the Board that this is his second year as BYBA President and what he has planned for Baseball this year. He explains that it has been difficult to get kids that are residents in Berkeley to join baseball. However, even though Berkeley is a small town, they hope that the Village of Berkeley will assist them with some financial support. This year they will make an effort to attend many Berkeley functions as they can. The organization sent a flyer to the local schools to attract kids to join baseball. There are 65 participants from T-Ball to 14 year olds. About 50 kids are Berkeley residents. President Lee advised BYBA to be visible in the community, this would help registration. There were questions amongst the Board and most of the questions were addressed others will need to be sent to the Board. The Board also had many ideas that would help the Baseball organization. Mr. Estremera was open to all ideas and grateful for all suggestions.
5 Public Hearings
5.1 FY 2019 – 2020 Budget Hearing
Village Administrator Rudy Espiritu gave an overview of the 2019-2020 Budget. The general fund that was submitted to the Board is projected to have $5,582,097 in revenues and $5,579,017 in expenditures which means that the Village has a balanced budget in their general fund. The total Village budget including all funds, is projected to have $11,120,354 in total revenues and $12,141,743 in total expenditures. The fund balance in their general fund is estimated by approximately $3,000, keeping in line with the Village's fund policy requiring the Village to maintain a 25% fund balance. They currently have 44% fund balance. Voting on the Budget will be at the next Board meeting.
6 Public Comments and Questions (Consent Agenda Items Only)
No Public comments or questions.
7 Consent Agenda
The matters listed for consideration on the Consent Agenda are routine in nature or have all been discussed by the Board of Trustees previously and are matters on which there was unanimity for placement on the Consent Agenda at this meeting.
7.1 Village Board Meeting Minutes from March 5, 2019
7.2 Executive Session Meeting Minutes from March 5, 2019 ( not for release)
8 Claims Ordinance
8.1 Motion to Approve Claims Ordinance #1411 in the amount of $ 641,220.94
9 Committee Reports
9.1 Administration, Zoning and Technology (Chair –Trustee Graf-Stone; Co-
Chair Trustee Hammar)
9.1.1 Trustee Liaison Report – Trustee Graf-Stone informed the Board that staff is very busy assisting with all the summer events that will be held this year and they are also working on the annual performance reviews along with their day to day operations. Trustee Graf-Stone received an email about a child that has been battling brain cancer. She suggested to the Board to go out to the website "Love for Ellie.com" to learn more about her story and someone from the Village will talk to the resident that sent the email for more information.
9.1.2 Monthly Report
9.2 Finance and Economic Development (Chair – Trustee Washington; Co- Chair Trustee Salemi)
9.2.1 Trustee Liaison Report – No report
9.2.2 Monthly Report
9.3 Police and Property Maintenance (Chair – Trustee Salemi; Co-Chair Trustee Washington)
9.3.1 Trustee Liaison Report – No report
9.3.2 Monthly Report
9.4 Fire and Health (Chair – Trustee Grenier; Co-Chair Trustee Perez)
9.4.1 Trustee Liaison Report – Trustee Grenier had a few meetings with Chief Kuryla and everything is going well. Trustee Grenier reviewed the Fire Department report and he is very proud of them. Trustee Grenier thanked Superintendent Joe Wagner for taking him to the reservoir project.
9.4.2 Monthly Report
9.5 Public Works and Utilities (Chair – Trustee Hammar; Co-Chair Trustee Grenier)
9.5.1 Trustee Liaison Report – Trustee Hammar informed the Board that the water meters are quickly being installed this month.
9.5.2 Monthly Report
9.6 Community and Intergovernmental Relations (Chair – Trustee Perez; Co- Chair Trustee Graf-Stone)
9.6.1 Trustee Liaison Report – Trustee Perez informed the Board that all contracts have been sent out and some have already been returned for Music in the Park. This year Music in the Park will be held on Thursdays. Music in the Park will start 2nd week of July. First week will be July 4th. The Golf/Dinner outing will be held on Friday, June 14th at Sugar Creek, at 2:30 pm, more information will be sent. Trustee Perez met with the Lion's Club, they had six members that went to the Golf outing, they hope to get more members to go. Trustee Perez spoke with Baseball organization and at the first Music in the Park, they would like to honor the baseball kids. Village Picnic will have a DJ instead of a band the 2nd week in August. Neighborhood Watch will be put on the agenda soon to present and ask for support.
10 Village President
10.1 President's Report
10.1.1 03/25/2019 – Administrative Hearing @ 2:00 p.m.
10.1.2 04/01/2019 – Brush Pick Up for Entire Village Resumes
10.1.3 04/02/2019 - Board Meeting @ 7:30 p.m.
Community Round table is scheduled for Wednesday, April 24th. They will get back to the Board at what the time will be. First Edition of "Berkeley Connects" came out. It looks good and Assistant Village Administrator Martin will add a section for residents to comment on "Berkeley Connects". President Lee thanked the Board and staff for meeting with him individually. There is harmony among each other, Community – everyone agrees that Economic Development should continue. Code Enforcement is a new part of our administration this year.
11 Village Administrator– Big priorities for the Board and Village this coming year. BDI report will be coming out the next month and they will focus on Phase 2 - Vision of St. Charles Rd.
12 Village Attorney
Final Recreational Cannabis Bill that will be run to the House and Senate in Springfield soon. The Board will have an opportunity to address these issues from a policy level of both zoning and taxation if the law is adopted as it's been proposed. These are the major parts of the bill. It is subject to change. All the key stake holders are on board with the major outlines.
Six months after the effective date of the law it will be legal to purchase and possess, consume, and transport a legal amount of cannabis in Illinois. There will be a difference in the amounts what Illinois residents can hold at one time versus non-residents. Illinois residents 21 and older can have 30 grams of raw cannabis with a total of no more than 500 milligrams. Lesser amounts if it is in concentrated form, while non-residents 21 and older can have up to 15 grams of raw cannabis. So, people who come to Illinois to purchase it can have less than those who are already here. Cannabis will remain illegal to possess it in sensitive areas, for example: school buses, schools, jails, within personal vehicles, if it is reasonably accessible to the occupants of the vehicles, in the same way that it is legal to possess alcohol, you can't have an open bottle of beer in your cup holder. So, people who have cannabis in their vehicles need to have it in a tampered evident container with some kind of seal on it, in part of the car that where it is not available because being under the influence of it and operating a vehicle will be illegal just like driving intoxicated is. It will be prohibited to smoke cannabis in any public place where a person can reasonably be expected to be observed by others or anywhere else where smoking is prohibited. There is a home growing provision that individuals will be allowed to have up to five cannabis plants secured within a resident's dwelling unit and these plants can be cultivated by individuals in an area that is not subject to public view and that must be secured from unauthorized access by people under the age of 21. Employers, including the Village will be allowed to adopt reasonable regulations concerning the consumption and storage of cannabis at the workplace. The Village will be able to continue to enforce policies concerning drug use and maintain a drug free policy and they will be able to the extent required by Federal law where the substance will remain illegal under Federal law even though Illinois allows it. If they have Federal grant money coming into the Village that require them to do things with cannabis use "like keep it prohibit" that may still follow those guidelines. From a policy prospective the Village Board has the ability to enact reasonable zoning ordinances regulations regarding the sale and cultivation of cannabis. However, the Village can't unreasonably prohibit what the law says "home cultivation" of cannabis. The Village may enact ordinances and they will have the ability to determine what kind of policy they want to have about the time, place, and number of cannabis growing and dispensing facilities they want to allow in the Village. They won't be able to be any closer than 1500 feet to each other or to anyone's dwelling unit but, the Village gets to decide where they want to allow these things if they do in the Village. There will be a 7% tax on growers, 20% tax on sales, plus normal sales tax on top, plus municipalities may do an additional up to 3% sales tax on top of all those sales tax. More information will be come as the law develops.
13 Public Comments and Questions
No public comments or questions.
14 Executive Session
14.1 Motion to enter into Executive Session at 7:30 pm to consider the:
a. Appointment, Employment, Compensation, Discipline, Performance or Dismissal of Specific Employee(s) 5 ILCS 120/2 (c)(1)
b. Collective Bargaining, Salary Schedules; categorically 5 ILCS 120/2 (c)(2)
c. Appointment/Removal for Public Office or Attorney 5 ILCS 120/2 (c)(3)
d. Consideration to Purchase, Lease (Buy), or Acquire Specific Real Estate Property 5 ILCS 120/2 (c)(5)
e. Setting Price for Sale/Lease Specific Real Estate Property 5 ILCS 120/2 (c)(6)
f. Security Procedures and the use of personnel and equipment to respond to an actual, a threatened, or a reasonably potential danger to the safety of employees, students, staff, the public, or public property. 5 ILCS 120/2 (c)(8)
g. Probable or Imminent and Pending Litigation 5 ILCS 120/2 (c)(11)
h. Establish Reserves or Settle Claims (Tort) 5 ILCS 120/2 (c)(12)
i. Consideration of Release of Executive Session Minutes 5 ILCS 120/2 (c)(21)
Motion to re-enter back to Regular Board Meeting
15 Action to be Taken as a Result of Executive Session
16 President Lee adjourned the meeting at 7:30 p.m.
https://www.berkeley.il.us/vertical/Sites/%7BB4877CC9-5533-47FA-94DE-B3C09F1665AB%7D/uploads/Board_Meeting_Minutes_March_19_2019.pdf
Want to get notified whenever we write about
Village of Berkeley Village Board
?
Next time we write about Village of Berkeley Village Board, we'll email you a link to the story. You may edit your settings or unsubscribe at any time.
Sign-up for Alerts
Organizations in this Story
Village of Berkeley Village Board
More News