Village of Westchester Committee of the Whole met February 12
Village of Westchester Committee of the Whole met February 12.
Here is the minutes as provided by the committee: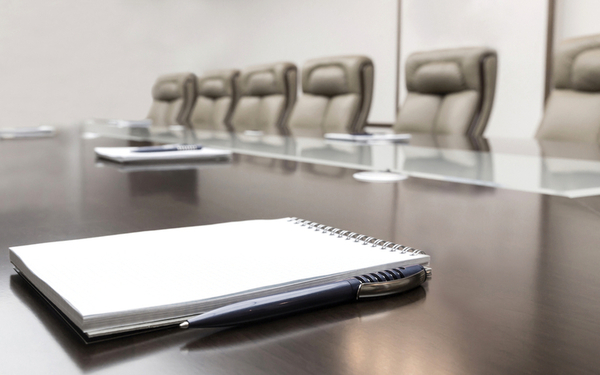 1) Call to Order
2) Pledge of Allegiance
3) Roll Call
Present:Paul Gattuso, Frank Perry, Nick Steker, Sherby Miller, Thomas Yurkovich, Angelo Calcagno, Carl Celestino, Stan Kolodziej,
Also Present: David Plyman, Melissa Headley, Robert Lewis, Steven Stelter, James Adams, Greg Hribal, Michael Durkin
4) New Business
4. A Pro Champs - Foreclosure Management. - Discussion.
COW_2-12-19_prochamps.pdf
Stan Urban provided a presentation regarding Pro Champs Foreclosure Management program.
4. B Resolution Approving a Proposed Cook County Forest Preserve License Agreement for Fountain and Surrounding Land Use.
License Fee Calculation 2017.pdf
1762 LURIF.pdf
1762 License Westchester Gazebo.pdf
Robert Lewis advised that he received the attached documents from Cook County requesting payment for use of the Mannheim & Cermak fountain and gazebo property. Trustee Steker asked for us to strongly pursue complete ownership of the property.
4. C A request to amend Village of Westchester ordinance 11.24.040, One-Way Stop Intersections. Specifically adding the location of 31st and Rosebrook Circle.
Chief Stelter advised the intersection is a hazard due to a recent accident and should be added to the code book and the board agreed.
4. D Façade Grant request 10526 Cermak.
COW_2-12-19_facade_grant_app_10526 Cermak Rd.pdf
4. E Request for a Modification to the Village Code for Liquor License in the Village of Westchester, Illinois.
COW_2-12-19_cafe neo.pdf
Danny Sourbis represents 10535 Cermak Road and is looking to purchase the property to open a deli and liquor establishment.
4. F Brycer - Compliance Engine - Internet based fire inspection compliance tool
Brycer COW Synopsis 2-12-2019.pdf
BRYCER SLA - REV SHARE - Westchester (IL).docx
BRYCER SLA - Westchester (IL) (2).docx
Franklin Park Sample Ordinance.pdf
TCE Exec Summary.pdf
Chief Adams provided information on a service that provides an online compliance program for sprinklers and fire alarms, which has no cost to village.
4. G Discussion of Village Property - Trustee Celestino
Trustee Celestino advised that a grass area north of Roosevelt Between Gardner and Bristol next to MWRD and currently village owned green space is empty. He asked that the property be given to the Westchester Food Pantry to allow them to use the area as a garden.
5) Old Business
5. A Modifications to Westchester Ordinance 10.08, Entitled Poultry - Discussion
President Gattuso asked the board as a whole if they are ready to bring this to the active agenda at next meeting for a vote. There was a unanimous decision to vote at the next meeting.
5. B Vacant Building Ordinance - Discussion
COW_2-12-19_VBO.pdf
President Gattuso advised that this vacant building ordinance modification changes should be held until a determination if Pro Champs from earlier in the meeting should be implemented.
5. C An ordinance amending Section 14.01.110, entitled "Fees," of Article II, entitled
"Permits," of Chapter 14.01, entitled "Administration," of Title 14, entitled
"Buildings and Construction," of the Westchester Municipal Code.
COW_2-12-19_Permit_Fees.pdf
Trustee Yurkovich stated that the ordinance being brought forward would be a nominal cost to the village. The consensus was to bring this forward at the next meeting.
6) Information Only
6. A Village Financial Report - GW & Associates
David Gonzalez from GW and Associates provided an update to the financial status of the Village of Westchester. He outlined the document that the board was provided with last week.
Attorney Mike Durkin advised that due to the planned move to Hillside we must move away from the Proviso Leyden ETSB.
7) Public Participation
Cathy Kuratko came forward asking if the board is going into executive session to discuss the village manager. She asked specifically about the expiration of his contract.
8) Executive Session
Moved by Sherby Miller – Seconded by Thomas Yurkovich 8) Executive Session
Ayes Paul Gattuso
Frank Perry
Nick Steker
Sherby Miller
Thomas Yurkovich
Angelo Calcagno
Carl Celestino
Motion Carried Unanimously.
9) Adjournment
https://docs.google.com/gview?url=https%3A%2F%2Fwestchester-il.granicus.com%2FDocumentViewer.php%3Ffile%3Dwestchester-il_78e29b87-fc3e-4c88-8bc7-41d135939ecd.pdf%26view%3D1&embedded=true
Want to get notified whenever we write about
Village of Westchester Committee of the Whole
?
Next time we write about Village of Westchester Committee of the Whole, we'll email you a link to the story. You may edit your settings or unsubscribe at any time.
Sign-up for Alerts
Organizations in this Story
Village of Westchester Committee of the Whole
More News