All Saints Catholic Academy principal fears proposal could scuttle Invest in Kids scholarship program
Melissa Santos, principal at All Saints Catholic Academy in Naperville, wonders how something she once viewed as being to the common good, the state's tax credit scholarship program, could so quickly become distorted from its original intent.
"Our parents pay taxes just like everyone does," Santos told the West Cook News. "There needs to be a way to convert what they pay to a voucher system so that parents have a choice in the schools they choose for their children. The current system is broken, especially in Illinois. This state is long overdue for a change in education choices."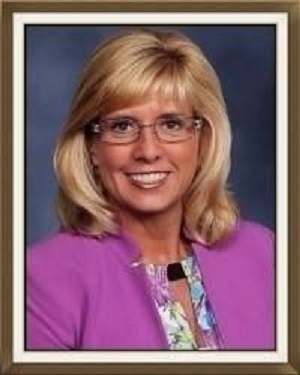 Santos thought the state was on the verge of getting the change she thinks it needs with the creation of the Invest in Kids tax credit scholarship program that reforms the way schools are funded across the state and paves the way for low-income families to have more choices about the schools their children attend.
"We have approximately 60 students at All Saints Catholic Academy who receive scholarship aid from the Catholic Education Foundation and from our school," Santos said. "This tax credit scholarship would give us the opportunity to serve even more students who are in search of a Catholic education that focuses on creating future leaders who are formed by academic excellence, service to others and respect for all in a Christ-centered community."
Santos now fears that Senate Bill 2236 could uproot all that.
Introduced by Sen. Jennifer Bertino-Tarrant (D-Shorewood), the bill would mandate that all tax dollars pledged to public schools classified as in need be distributed before any tax credits that are part of the scholarship program are.
The prospect of such a development worries Santos.
"If the program were to stall, we would be unable to accept any new scholarship students as our limit to students who can receive scholarships from us has been maxed out," she said. "The current students receiving scholarships that we have only receive some scholarship help while the tax credit scholarship would provide them with not only scholarship for their tuition but also for other needs such as books, technology and uniforms."
And then there is the sense of confidence Santos argues the scholarship program offers to parents who are fortunate enough to be in a position to take advantage of it, especially those that go on to become part of the All Saints Catholic family.
"This tax credit scholarship would provide them with peace of mind that their child could receive this level of an education for years to come," she said.
Want to get notified whenever we write about
All Saints Catholic Academy
?
Next time we write about All Saints Catholic Academy, we'll email you a link to the story. You may edit your settings or unsubscribe at any time.
Sign-up for Alerts
Organizations in this Story
More News