Jeffrey Leef sees the passage of the Trust Act as a senseless action that only serves to handcuff law enforcement.
"There is no such legal term or common, unified definition," he told the West Cook News of the "sanctuary state" measure recently signed into law by Gov. Bruce Rauner that limits local law agencies cooperation with federal immigration officials and prevents them from detaining individuals based solely on their immigration status.
"It has been created to allegedly combat the 'institutionalized racism' that Democrats, in their most self-righteous voices, tell us exists in the Republican Party," added Leef, who is running against U.S. Rep. Danny Davis, a Democrat, in the 7th Congressional District.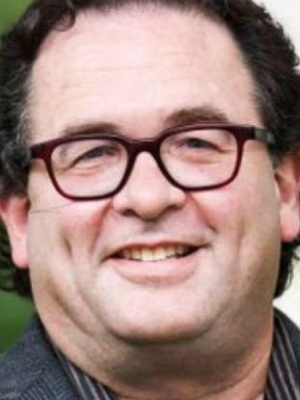 The recent acquittal on murder charges of undocumented immigrant Jose Ines Garcia Zarate in the 2015 killing of Kate Steinle in California has set the immigration debate ablaze anew.
The political action committee Make America Great Again is now lumping Chicago with a number of other "sanctuary cities" it is pushing to have federal funding stripped from based on the state's refusal to work with federal immigration officials.
"I expect Democratic demagoguery," Leef said of party members banding with Rauner to pass the bill. "It's their go-to game plan. But in this situation, it's truly shocking because it's another assault on the rule of law."
By refusing to work with federal immigration officials, Leef said he worries that sanctuary states and cities are signing off on the right to break federal law.
"Refusing to provide ICE with the names of illegal immigrants who have committed crimes, is, in my view, a crime itself," he said. "This is shamelessly being driven by the left and their useful fools, liberals, who breathlessly exclaim that the 60 million U.S. citizens who voted for Donald Trump are racists."
As for Rauner, Leef branded him nothing more than a "donkey in elephant's clothing."
"His support for making Illinois a sanctuary state is equally as vile as his recent decision to make Illinois the only state in the country to force taxpayers to pay for abortions at all stages of pregnancy," he said.
Leef said he feels voters' only recourse lies in electing state Rep. Jeanne Ives (R-Wheaton) as Rauner's successor.
"I truly hope that the voters of Illinois support Jeanne Ives," he said. "Otherwise, our choices will undoubtedly be between two billionaire Democrats."
The 7th District includes much of the west side of Chicago and parts of the suburban communities of Bellwood, Maywood, Oak Park, Westchester and River Forest.