Village of La Grange Village Board met September 25.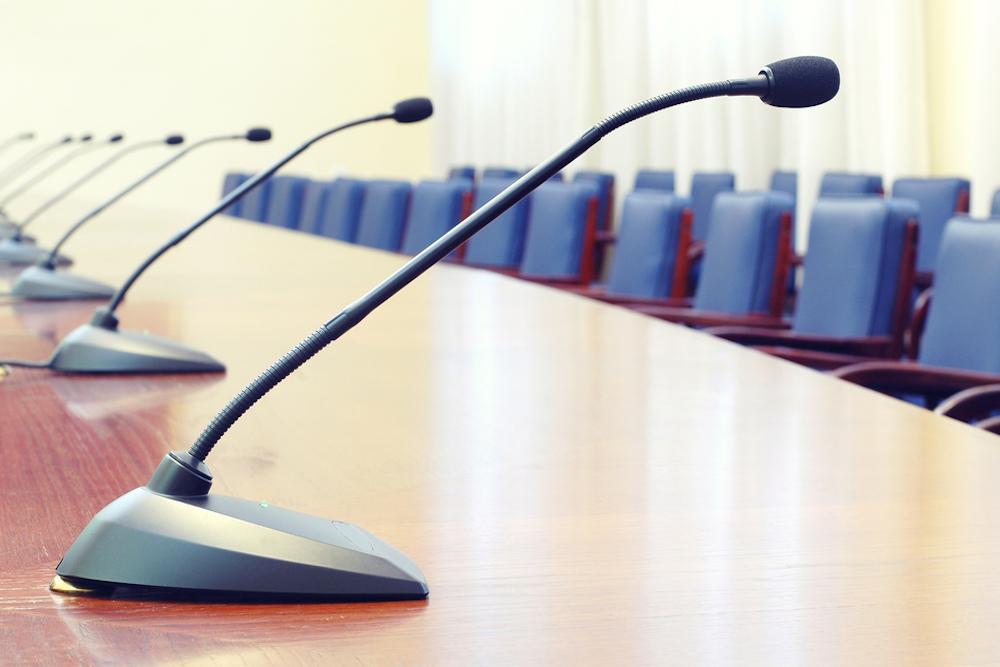 Village of La Grange Village Board met Sept. 25.
Here is the agenda provided by the Board:
1. Call to Order, Roll Call, Pledge of Allegiance
Trustee Arnell, Trustee Gale, Trustee Holder, Trustee Kotynek, Trustee Kuchler, Trustee McCarty, President Livingston
2. President's Report
This is an opportunity) for the Village President to report on matters of interest or concern to the Village.
3. Manager's report
This is an opportunity for the Village Manager to report on behalf of the Village Staff about matters of interest to the Village.
4. Public Comments Regarding Agenda Items
This is the opportunity for members of the audience to speak about matters that are included on this Agenda.
5. Consent Agenda And Vote
Matters on the Consent Agenda will be considered by a single motion and vote because they already hove been considered fully by the Board at a previous meeting or have been determined to be of a routine nature. Any member of the Board of Trustees may request that an item be moved from the Consent Agenda to Current Business for separate consideration.
A. Ordinance - Amending the La Grange Zoning Code to Add Prenatal Medical Services, Including Pregnancy Related Education and Counseling as a Permitted Use in the C-3 General Service Commercial District
B. Ordinance - Variation - Maximum Building Coverage/Christopher Macko, 212 South 66 Avenue; Motion to Lay on Table for later Board consideration
C. Ordinance - Modification of Two 30-Minute Parking Spaces on Burlington Avenue and Two I 5-Minute Parking Spaces on Kensington Avenue
D. Purchase - Fire Department i Portable Radios Regional Grant -La Grange, La Grange Park and Western Springs
E. Purchase - Police Department / Parking Department Vehicle #5 l0
F. Ordinance - Police Department / Disposal of Surplus Property
G. Consolidated Voucher I 70925 6. 7.
H. Minutes of the Village of La Grange Board of Trustees Regular Board Meeting, Monday, September 11, 2017
6. Current Business
This agenda item includes consideration of matters being presented to the Board of Trustees for action.
7. Public Comments Regarding Matters Not On Agenda
This is an opportunity for members of the audience to speak about Village related matters that are not listed on this Agenda.
8. Trustee Comments
Trustees may wish lo comment on any matters.
9. Closed Session
The Board of Trustees may decide, by a roll call vole, to convene in closed session if there ale matters to discuss confidentially, in accordance with the Open Meetings Act.
10. Adjournment
The Village of La Grange is subject to the requirements of the Americans with Disabilities Act of 1990. Individuals with disabilities who plan to attend this meeting and who require certain accommodations so that they can observe and./or participate in this meeting, or who have questions, regarding the accessibility of the meeting or the Village's facilities, should contact the Village's ADA Coordinator at (708) 579-2315 promptly to allow the Village to make reasonable accommodations for those persons.
http://www.villageoflagrange.com/ArchiveCenter/ViewFile/Item/1827
Want to get notified whenever we write about any of these organizations ?
Next time we write about any of these organizations, we'll email you a link to the story. You may edit your settings or unsubscribe at any time.
Sign-up for Alerts
Organizations in this Story
La Grange Administration • Village of La Grange Village Board
More News