Village of River Forest Committee of the Whole met April 3.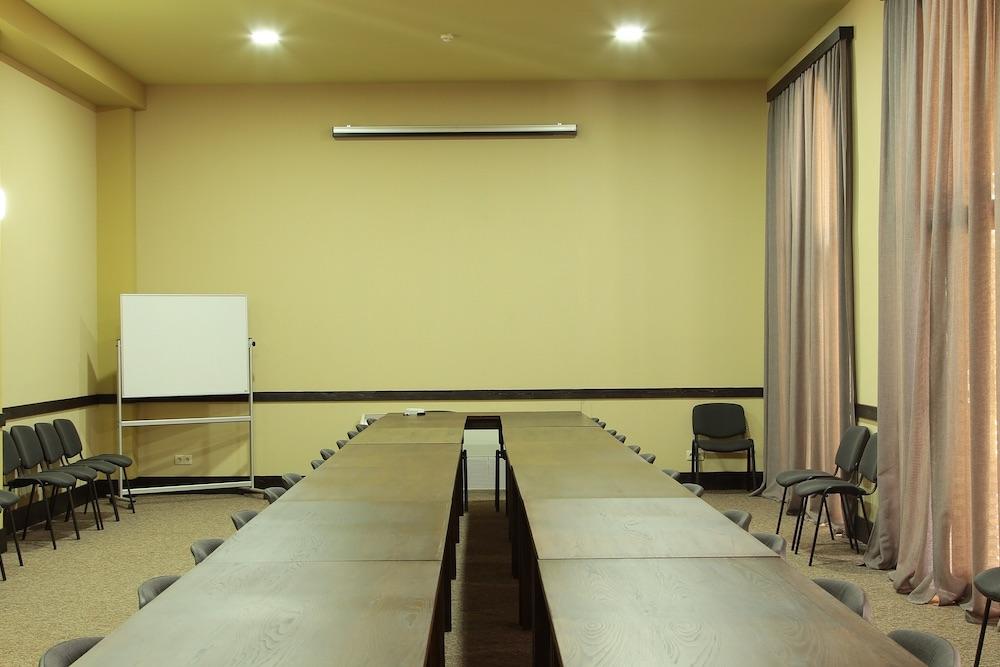 Village of River Forest Committee of the Whole met April 3.
Here is the minutes provided by the Committee:
1. Call to Order/Roll Call
The meeting was called to order at 7:00 p.m. Upon roll call, the following persons were:
Present: President Adduci, Trustees Conti, Cargie, Corsini, Dwyer, Colwell-Steinke and Gibbs
Absent: None
Also Present: Village Clerk Sharon Halperin, Village Administrator Eric Palm, Assistant Village Administrator Lisa Scheiner, Deputy Police Chief James O'Shea, Finance Director Joan Rock, Police Chief Greg Weiss, Public Works Director John Anderson, and Fire Chief Jim Eggert.
2. Citizens Comments
None.
3. Presentation & Discussion: FY 2018 Operating Budget
Village Administrator Palm presented a PowerPoint presentation reviewing the proposed Fiscal Year 2018 Budget. Mr. Palm noted that the budget document is designed to comply with the requirements of the GFOA Distinguished Budget Award, includes a 5-Year Capital Improvement Plan as well as performance measures, goals and objectives.
Mr. Palm noted that the 2018 General Fund is balanced with projected revenues of $15,702,721 and recurring expenses of $15,699,640. He noted that the FY 2018 budget includes non-recurring expenditures for the website redesign, comprehensive plan update, and a transfer to the Madison Street TIP Fund that will be funded with reserves.
Mr. Palm noted that the budget includes a previously approved 3.25% increase in solid waste collection fees, a 4% increase in composting fees and a $0.10 increase in waste tags. He said there are no new fees proposed for the General Fund in FY 2018.
Mr. Palm stated that while the budget is balanced in 2018, deficits are projected for Fiscal Years 2019 and 2020.
Mr. Palm reviewed the Water and Sewer Fund, noting that water rates will increase from $6.14 to $6.45 and sewer rates will increase from $4.13 to $4.30 on June 1, 2017 in accordance with the recently updated water and sewer rate study. Mr. Palm provided water and sewer rate projections through June 1, 2019.
Mr. Palm reviewed the Police and Fire Pension Funds, noting that contributions increased by approximately 9% in each fund as part of the five-year transition plan to reach the funding policy level by FY 2019. He noted that contributions are projected to increase by 2.8% in FY 2019.
Mr. Palm reviewed the Motor Fuel Tax Fund, the Capital Equipment Replacement Fund, the Capital Improvement Fund, and the Economic Development Fund.
Mr. Palm concluded the PowerPoint presentation, noting that a Public Hearing regarding the 2018 Budget would be held on Monday, April 24, 2017.
4. Adjournment
Trustee Cargie made a motion seconded by Trustee Gibbs to adjourn the special meeting of the Village Board of Trustees at 7:58 p.m.
Roll call:
Ayes: Trustees Conti, Gibbs, Cargie, Dwyer, Trustee Colwell-Steinke, and Corsini
Absent: None
Nays: None.
Motion Passes.
http://www.river-forest.us/government/agendas-a-minutes?format=raw&task=download&fid=1892
Want to get notified whenever we write about
Village of River Forest
?
Next time we write about Village of River Forest, we'll email you a link to the story. You may edit your settings or unsubscribe at any time.
Sign-up for Alerts
Organizations in this Story
More News