Oak Park & River Forest school committee discusses pre-entering student policies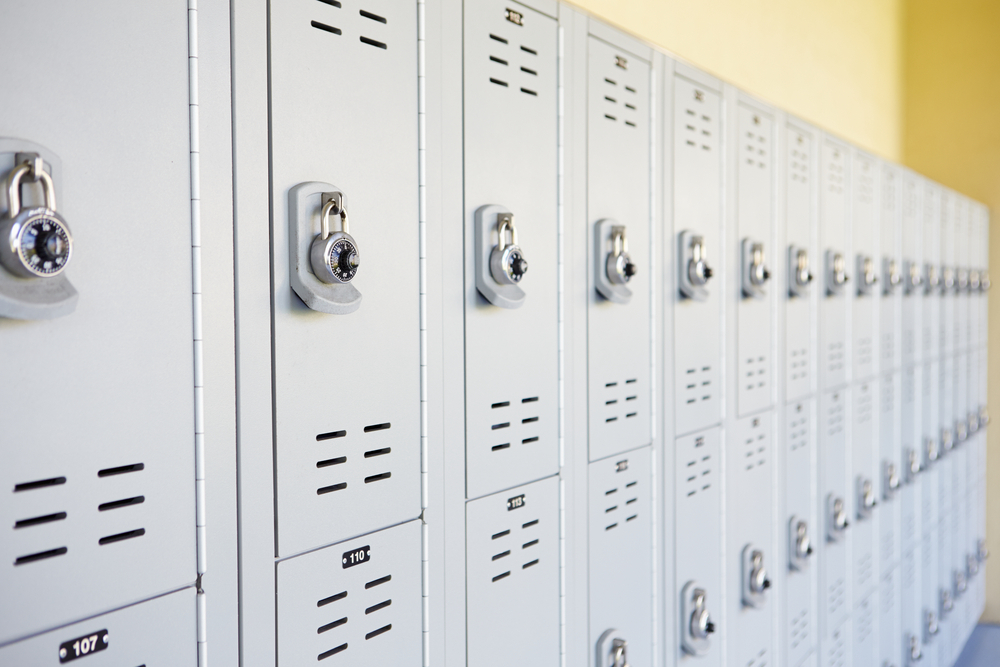 The Oak Park & River Forest High School Committee of the Whole met Tuesday. to discuss pre-entering student policies.
Here is the meeting's agenda, as provided by the committee:
OAK PARK and RIVER FOREST HIGH SCHOOL
201 N. Scoville Ave., Oak Park, Illinois 60302
COMMITTEE OF THE WHOLE BOARD
Tuesday, March 14, 2017
6:30 p.m.
Board Room
A G E N D A
I. Call to Order Jeff Weissglass
II. MSAN Student Conference Report Students
III. Visitor Comments Jeff Weissglass
(Please limit public comments concerning matters within the jurisdiction of
the Instruction Committee to 3 minutes. This section is not intended to be a
dialogue with the Instruction Committee.)
IV. Approval of Minutes of February 14, 2017 Jeff Weissglass
V. Instruction Section Dr. Joylynn Pruitt Adams
A. Preview of 2017-18 Professional Development Plan Amy Hill
B. STAR Program Update Dr. Gwen Walker Qualls
VI. Policy, Evaluation and Goals Section
A. Policies for First Reading Dr. Joylynn Pruitt Adams
1. Policy 4:175, Convicted Child Sex Offender Screening; Notifications
2. Policy 5:185, Family and Medical Leave
3. Policy 5:190, Teacher Qualifications
4. Policy 5:260, Student Teachers
5. Policy 5:330, Sick Days, Vacation, Holidays, and Leaves
6. Policy 6:15, School Accountability
7. Policy 6:50, School Wellness
8. Policy 6:145, Migrant Students
9. Policy 6:160, English Learners
10. Policy 6:170, Title I Programs
11. Policy 6:310, High School Credit for No-District Experiences; Course Substitutions;
Re-entering Students
12. Policy 7:60, Residence
13. Policy 7:70, Attendance and Truancy
14. Policy 7:305, Student Athlete Concussions and Head Injuries
15. Policy 7:315, Restrictions on Publications; High Schools
16. Policy 8:70, Accommodating Individuals with Disabilities
B. Welcoming Community "Safe Zone" Resolution Dr. Joylynn Pruitt-Adams
(At approximately 8:00 p.m.)
VII. Finance Section
A. Board/Finance Committee Goals Update Dr. Joylynn Pruitt-Adams
1. Variable Pay
B. Other Dr. Joylynn Pruitt-Adams
1. FTE Requests
2. Stipend Review Committee Proposal for 2017-2018
3. Textbook Bids and Textbooks FY 18
4. Imagine OPRF Work Group
5. Summer Construction Work for FY 18
6. Presentation of Legat Architects
VIII. New Business Dr. Joylynn Pruitt-Adams
IX. Adjournment Jeff Weissglass
Want to get notified whenever we write about
Oak Park and River Forest High School
?
Next time we write about Oak Park and River Forest High School, we'll email you a link to the story. You may edit your settings or unsubscribe at any time.
Sign-up for Alerts
Organizations in this Story
Oak Park and River Forest High School
More News