Proviso Township HSD financial panel provides construction update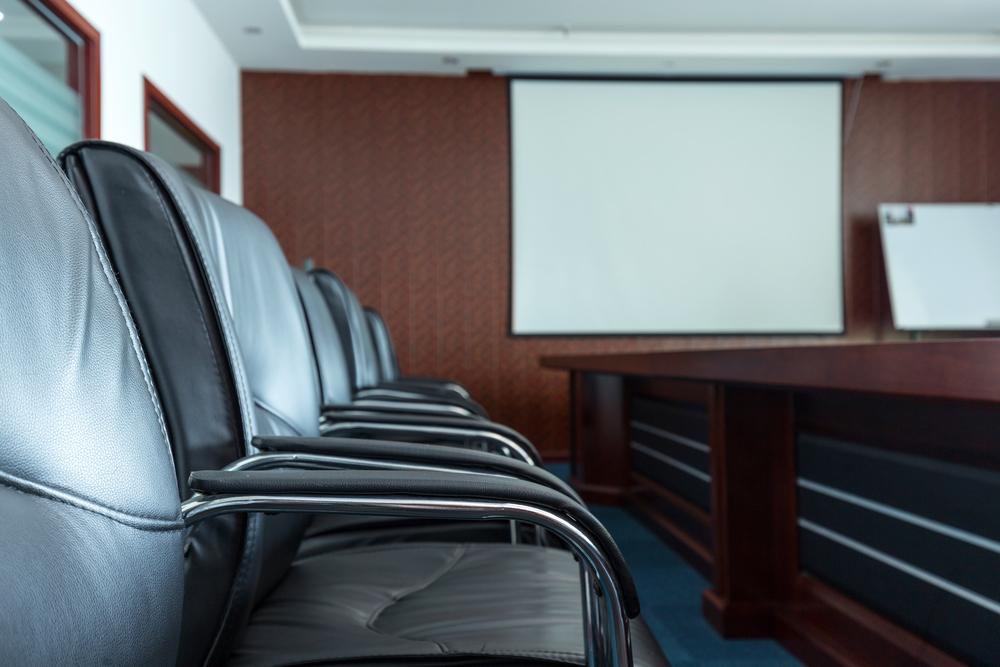 The Proviso Township High Schools District 209 Financial Oversight Panel met Jan. 24 to provide a construction update.
Here is the meeting's agenda, as provided by the district:
Regular Meeting and Executive Session
Proviso Math & Science Academy
8601 Roosevelt Road
Forest Park, IL
Tuesday, January 24, 2017
7:00 AM
1. Call to Order
2. Roll Call
3. Public Comments
4. Superintendent's Reports (for discussion only):
a. Upcoming Agenda Items
b. Curriculum, Instruction and Assessment Reports (Tab 1)
1. Student Enrollment and Student and Staff Attendance
c. Finance Report (Tab 2)
1. Financial Report
d. Capital and Construction Update (Tab 3)
e. FOIA Report (Tab 4)
5. Retire to Executive Session in accordance with 5 ILCS 120/2(c)(1) for the purpose of discussion
of personnel and employment, 5 ILCS 120/2(c)(2) to discuss collective negotiations, 5 ILCS
120/2(c)(11) to discuss litigation, and 5 ILCS 120/2(c)(21) to discuss minutes of meetings
lawfully closed under the Open Meetings Act for purposes of approval.
6. Reconvene Regular Meeting
7. Consent Agenda:
a. Approval of Meeting Minutes (Tab 5)
1. Regular meeting, December 20, 2016
2. Regular meeting executive session, December 20, 2016
b. Approval of Monthly Personnel Report including addendum, as applicable (Tab 6)
1. Personnel Report
A. Certified Staff
i. Employment
ii. Resignation-Retirement-Termination
B. Non-Certified Staff
i. Employment
FOP Agenda, Page 2
1.24.17
ii. Resignation-Retirement-Termination
C. Other Employment
D. Other Terminations
E. Approved Leaves
2. Employee Count
c. Approval of bills payable (including attorney's fees) dated January 10, 2017, in the amount
of $1,801,559.43; gross payrolls in the amount of $3,071,215.30; student activity checks in
the amount of $39,130.31; Harris checks in the amount of $0.00; and, special checks in the
amount of $6,733.00. (Tab 7)
d. Attorneys' Fees
e. Approval of the Proclamation for the 31st Annual National Girls and Women in Sports Day
(Tab 8)
8. Other Action Items (Tab 9):
a. Potential Termination of Administrative Employee Contract and/or Other Disciplinary Action
Regarding an Administrative Employee
b. FOP Budget Amendment
c. Contract with FOP financial administrator
9. Other Information (Tab 10):
a. Surplus Disposal
b. Public Surplus
c. Resolution – Travel Expenses
10. Discussion Items:
a. Old Business
1. Architect Selection Process
b. New Business
11. Adjourn
Want to get notified whenever we write about
Proviso Township High School District 209
?
Next time we write about Proviso Township High School District 209, we'll email you a link to the story. You may edit your settings or unsubscribe at any time.
Sign-up for Alerts
Organizations in this Story
Proviso Township High School District 209
More News