Broadview Public Library Board to take action on 2016 tax levy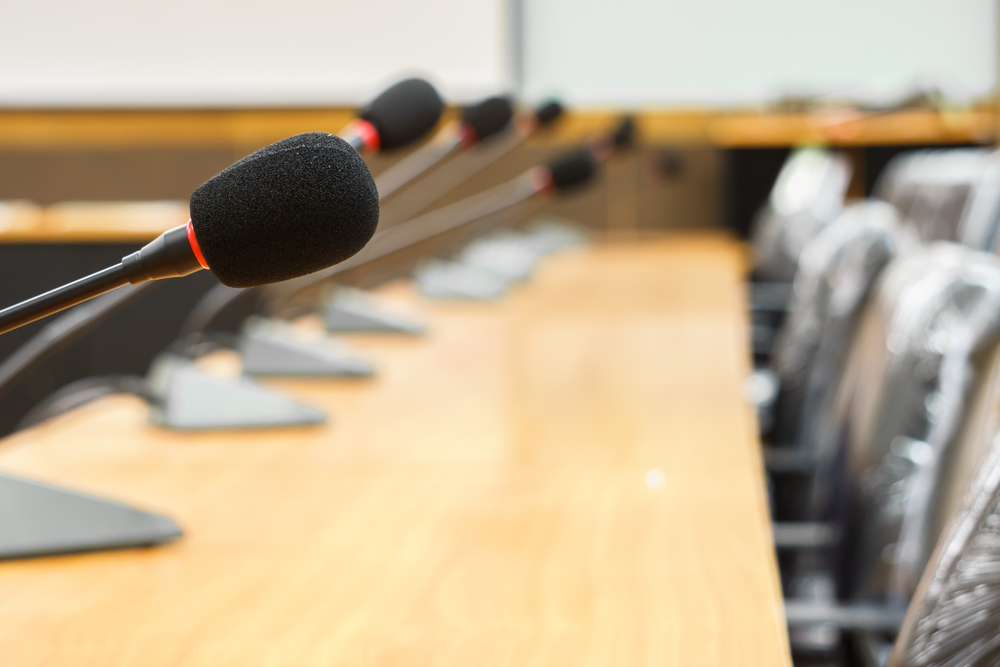 Broadview Public Library Library Board of Trustees will meet at 7 p.m. Thursday, Nov. 17.
Broadview Public Library is a library district with a elected board. A District Library is a corporate authority with some of the same authorities as a village, park and school district. The Board consists of seven non-paid members elected to six year terms.
Library Board of Trustees
Regular Meeting Agenda
Thursday, November 17, 2016 – 7:00 pm
1. Call to Order/Roll Call
2. Pledge of Allegiance
3. Moment Of Silence
4. Approval of Agenda
5. Community Events and Announcements
Any person from the public, Board of Trustees or Executive Director can bring forth information regarding events or announcement occurring in our community.
6. Public Comment
A person addressing the board shall be allotted three minutes to present their comments. All members of the public addressing the board shall, at all times, maintain proper decorum in accordance with the provisions of these procedures. All public comments shall be addressed to the board as a whole and no comments shall be addressed to individual members of the board, library staff or other members of the public.
7. Approval of Minutes
a. Special Board Meeting – Tuesday, October 25, 2016 at 7:00 pm
b. Regular Board Meeting – Thursday, October 27, 2016 at 7:00 pm
8. Officer Reports
a. Treasurer
i. Presentation of Expenditures:
October 2016
Payroll Expenditures $ 54,422.03
Checks Expenditures $ 28,998.31
$ 83,420.34
9. Committee Reports
a. None
10. Old Business
A. Approval: Financial Peace University for Staff Members
Board Vote: Approval of memberships for staff to enroll in Financial Peace University, at $81.84, 80% of the cost of $102.30 per employee. (Tabled)
11. New Business
A. Approval: Tax Levy - 2016
Roll Call Vote: Approval of the BPLD 2016 Tax Levy
B. Approval: New Database: Business Leads and Employment
Roll Call Vote: Approval to purchase AtoZdatabases at a cost of $1,500.
C. Approval: Healthcare Coverage Policy
Board Vote: Approval of updated Healthcare Coverage Policy
D. Information: Grant Application: Autism Welcome Here
Inform board of grant application that has been completed in order for BPLD to apply for a grant to bring programing and resources to our library that will help families with understanding how to identify and care for an autistic child
E. Information: Thank You Letters
Madden Therapeutic Activity Department
Broadview Service Center Inc. Food Pantry
Cook County Board of Elections
F. Board Trustee Conference Reports: Trustees Arnold, Jones, Thompson and Smith
Presentation and/or reports: Trustees who attended the 2016 ILA Conference in Rosemont Illinois, will give 5 minute presentation on items of interest from attendance at conference
12. Executive Director Report
Dispense of reading of report – Comments or questions by Board Trustees
13. Closed Session:
Motion to adjourn to closed session pursuant to 5ILCS Section 2(c)(21) discussion of minutes of meetings lawfully closed under this Act for purposes of approval by the body of the minutes.
a. New Business: Closed Session Minutes, Tuesday, October 25, 2016
b. New Business: Closed Session Minutes, Thursday, October 27, 2016
14. Approval of Items Discussed in Closed Session
15. Adjournment
Want to get notified whenever we write about
Broadview Public Library
?
Next time we write about Broadview Public Library, we'll email you a link to the story. You may edit your settings or unsubscribe at any time.
Sign-up for Alerts
Organizations in this Story
More News