Westchester Public Library District Board corrects meeting minutes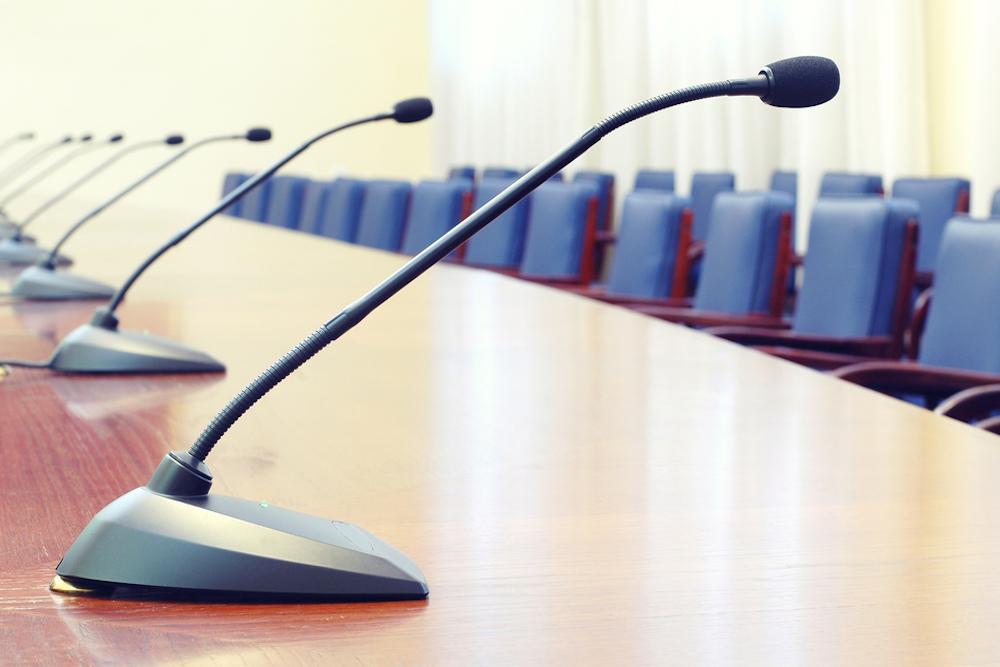 At a recent meeting, the Westchester Public Library District Board addressed errors in previous meeting minutes.
Below are the minutes from this meeting, as provided by the board.
WESTCHESTER LIBRARY BOARD OF TRUSTEES LIBRARY BUILDING REGULAR MEETING MINUTES 10700 CANTERBURY ST. August 22, 2016 WESTCHESTER, IL 60154
1) Roll Call: 7:01 Present: Treasurer Jerry Chenski, Trustee Sandy Laskiewicz, President Cathy Kuratko, Vice President John Lamberti, Trustee Heather Susnik, Secretary Demitrus Evans, Also Present: Director Fidencio Marbella, Assist Director Bonnie Schwanz, Business Manager Allison Muzal. Absent: Trustee Jenice Hampton
2) Item 4A: Review of Regular meeting from July 25
• Error in C under 4 - says "COTOW"
• Trustee Jenice Hampton needs last name added
Motion to approve Regular Meeting Minutes by President Cathy Kuratko- 2nd by Vice President John Lamberti- Approved with changes
3) Item 5A - Payment of Bills
• BKF - $2950 - Installation of surveillance cameras at front of library
• $100 Service call phone system
• Biblioteca - Sticker tabs for dates to check things out
• Holly Cleeland - Down payment for youth program on costumes for Halloween
• Frank Cooney - Furniture – new Youth chairs
• Illinois Library Association - Membership
• Jumping Blow ups for End of Summer Reading Party
• Minuteman Press - Banner for Outreach events
• Robert Smith - Backup maintenance man (issue with AC on the roof & had to replace thermostat & small transformer) - Reimbursement
• Village of Westchester - 16k - July and August Healthcare
• $2,460 Permit for remodeling Project - will get 2k back
• Value Line - Database
• Versatile for July & August
Motion to approve payment of bills $52,940.04 by President Cathy Kuratko - 2nd by Trustee Heather Susnik – Unanimous Approval
4) Item 5B – Treasurer's Report – Treasurer Jerry Chenski
• Income Category – Property tax income received sooner than expected
• Property tax payments received in July & August
• Expenses - Monthly healthcare benefit $8,389.02 - not known until Mid-August
• July P&L understated, August P&L will show two BCBS expenses for July and August
• Grant for restroom has been received in capital fund - $35,510
• Per-Capita Grant - Fiscal year 2016 received & deposited
• Accumulated Depreciated loan from liabilities audit
• Account updates will be made as soon as the adjustments are received
• Enough to cover expenses
• 66k for parking lot should be seen in the following weeks
Motion to approve the Treasurer's report by President Cathy Kuratko – 2nd by Trustee Sandy Laskiewicz- Unanimous Approval
5) Item 5C - Reaffirming Policies
Motion to reaffirm policies 6.29 - Compensation for Emergency Closings, 6.30 Security of Personnel Files, 6.31 - Safe Operation of Vehicles, 6.33 - Changes in Personal Data, 6.38 - Anniversary Date, 6.40 - Transportation Reimbursement, 6.43 - Breaks, Meal Periods, 6.45 Orientation, 6.47 - Staff Meetings - by President Cathy Kuratko, 2nd by Trustee Heather Susnik - Unanimous Approval
6) Item 5B - Amend Policy 6.32
• Change - After the bullet point
• Removed stipulation of information of outside employment to immediate supervisor
Motion to amend 6.32- by President Cathy Kuratko, 2nd by Vice President John Lamberti – Unanimous Approval
7) Item 6 - Director's report
• Rooftop issue with AC
• AC - Trane unit with 4 motors, one failed - replaced
• Asked for proposal twice a year to examine the HVAC system by the company that fixed it
• Proposal to replace it will be in the mechanical system - wants to have the entire HVAC, fire suppression and electrical - after the remodeling
• Website - Early next week will have rough draft
• Jodie, one of our pages, was on Channel 7 - attended EAA in Oshkosh and flew with Harrison Ford.
• SWAN - moving forward with absorbing consortiums - have done formal proposal - special meeting has been scheduled
• May add 22 Libraries to consortium
• New Library Cards
• Will include key tab
• $2 to replace card
• $1,500 for 3k cards
• Estimated to last 2-3 years
Travel reimbursement resolution HB 4379 - Spoke to library's attorney who said to defer it - there is an attorney fighting it in court saying it shouldn't apply to public libraries
Want to get notified whenever we write about
Westchester Public Library District
?
Next time we write about Westchester Public Library District, we'll email you a link to the story. You may edit your settings or unsubscribe at any time.
Sign-up for Alerts
Organizations in this Story
10700 Canterbery St
Westchester, IL - 60154
More News