Western Springs Recreation Commission to be updated on capital projects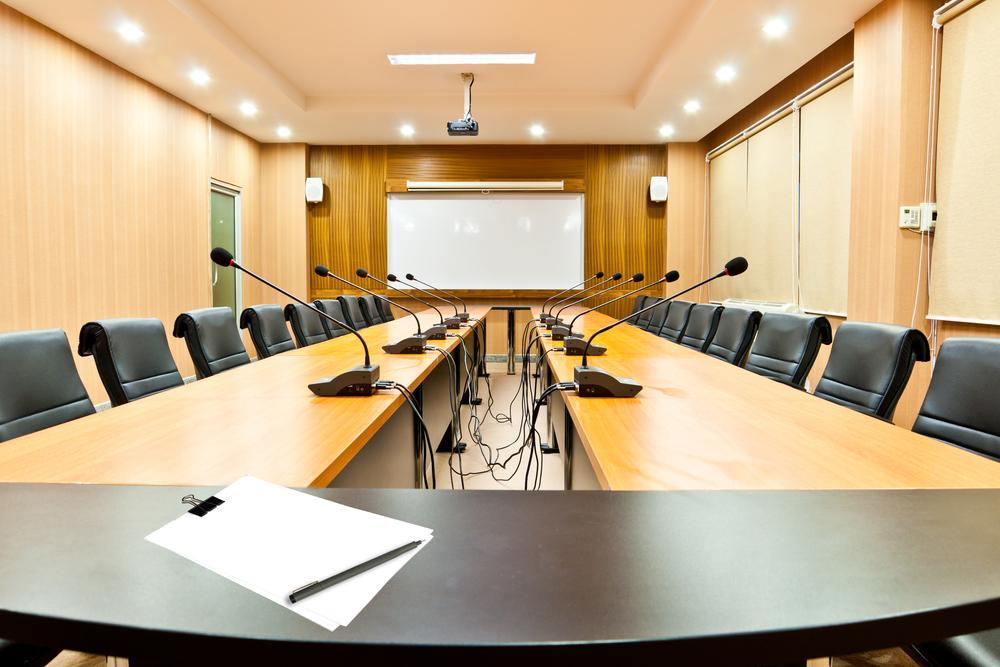 The Western Springs Recreation Commission will meet at 7 p.m. Monday at the Recreation Center, 1500 Walker St., to receive updates on ongoing capital projects, among other issues.
The Western Springs Recreation Commission meets at 7 p.m. every first Monday of each month at the Recreation Center, 1500 Walker St.
Below is the agenda for this meeting, as provided by the commission.
WESTERN SPRINGS RECREATION COMMISSION AGENDA Monday, October 3, 2016 Recreation Center, 1500 Walker, 7:00pm
CALL TO ORDER:
APPROVAL OF MINUTES - ADDITIONS - DELETIONS - CHANGES:
Minutes of the meeting from August 1, 2016 (attached to email packet)
CITIZEN COMMENTS:
OLDBUSINESS:
NEW BUSINESS:
REPORTS:
1) RECREATION DIRECTOR AND STAFF REPORTS
A. Personnel Changes - Judy retiring Oct 13, hiring new front desk person; Claudia
Becker retired/E.C. Instructor; LAX Coordinator position
B. Current Program Sessions -
C. Tennis -
D. Lacrosse - Survey results
E. Basketball - Travel Tryouts Aug 22-26
F. Seniors Programs -
G. Summer Program Evaluations - link sent out July 21-22
H. Summer Events Report (attached to email packet)
I. Special Events -
J. Tower Trot — 40" in 2017, logo contest (coordinator?), CARA evaluations (email 6 22-16); 2016 Financial Report & BN donations (attached to email packet)
K. Capital Projects Update - Rec Center: Parking lot recoating Aug 15-19, Room 21
Floor, paint window/door frames, HVAC Study & KSWS bowed walls. Grand Ave:
Sculpture pedestal & foyer floor. Both buildings will be tested for radon as part of a
3-year cycle of testing.
L. Complaints/Comments
2) BUDGET
- Begin working on 2017
3) PARK DISTRICT BOARD MEETING
- Park Board Packet in Correspondence File - Next meeting: Tues, Oct 11, 7:00 pm, Village Hall
4) S.E.A.S.P.A.R.
- Board Packet in Correspondence File - Budget/Tax Levy 2017/2018
- Next Meeting: Tues, Oct 18, 3:30 pm, Downers Grove
5) GRAND AVENUE COMMUNITY CENTER & WSCCA
- WSCCA - Wind Down/closing as an organization. - Sculpture project- unveiling event Sun, Nov. 6, 2:00 pm - Next Meeting: Thurs, Oct 13, 2:30 pm
6) CHAIRMAN AND COMMISSIONER'S REPORTS
- Term expires Dec 2016 for Jim Koch
7) TRUSTEE AND BOARD REPORT
CORRESPONDENCE FILE:
- Village Board Agendas - - Park Board Packet from - - SEASPAR Board Packet from - - IPRA Magazines - Village Downtown Revitalization Refinement Project
COMMENTS:
- Next Meeting: Mon, November 7
ADJOURNMENT:
This Day In History: October 3 1863 - expressing gratitude for a pivotal Union Army victory at Gettysburg, President Abraham Lincoln announces that the nation will celebrate an official Thanksgiving holiday on November 26, 1863. The fourth Thursday of every November thereafter would be considered an official U.S. holiday of Thanksgiving. This announcement harkened back to when George Washington was in his first term as the first president in 1789 and the young American nation had only a few years earlier emerged from the American Revolution. At that time, George Washington called for an official celebratory "day of public thanksgiving and prayer." While Congress overwhelmingly agreed to Washington's suggestion, the holiday did not yet become an annual event. Thomas Jefferson, the third president, felt that public demonstrations of piety to a higher power, like that celebrated at Thanksgiving, were inappropriate in a nation based in part on the separation of church and state. Subsequent presidents agreed with him. In fact, no official Thanksgiving proclamation was issued by any president between 1815 and the day Lincoln took the opportunity to thank the Union Army and God for a shift in the country's fortunes on this day in 1863.
The fourth Thursday of November remained the annual day of Thanksgiving from 1863 until 1939. Then, at the tailend of the Depression, President Franklin D. Roosevelt, hoping to boost the economy by providing shoppers and merchants a few extra days to conduct business between the Thanksgiving and Christmas holidays, moved Thanksgiving to November's third Thursday. In 1941, however, Roosevelt bowed to Congress' insistence that the fourth Thursday of November be re-set permanently, without alteration, as the official Thanksgiving holiday.
Benefits of Parks & Recreation Art is not what you see but what you must make others see. --Edgar Degas There is as much dignity in plowing a field as in writing a poem. --Booker T. Washington
Want to get notified whenever we write about
Village of Western Springs Recreation Commission
?
Next time we write about Village of Western Springs Recreation Commission, we'll email you a link to the story. You may edit your settings or unsubscribe at any time.
Sign-up for Alerts
Organizations in this Story
Village of Western Springs Recreation Commission
More News