Oak Park-River Forest Board to discuss PARCC-to-SAT transition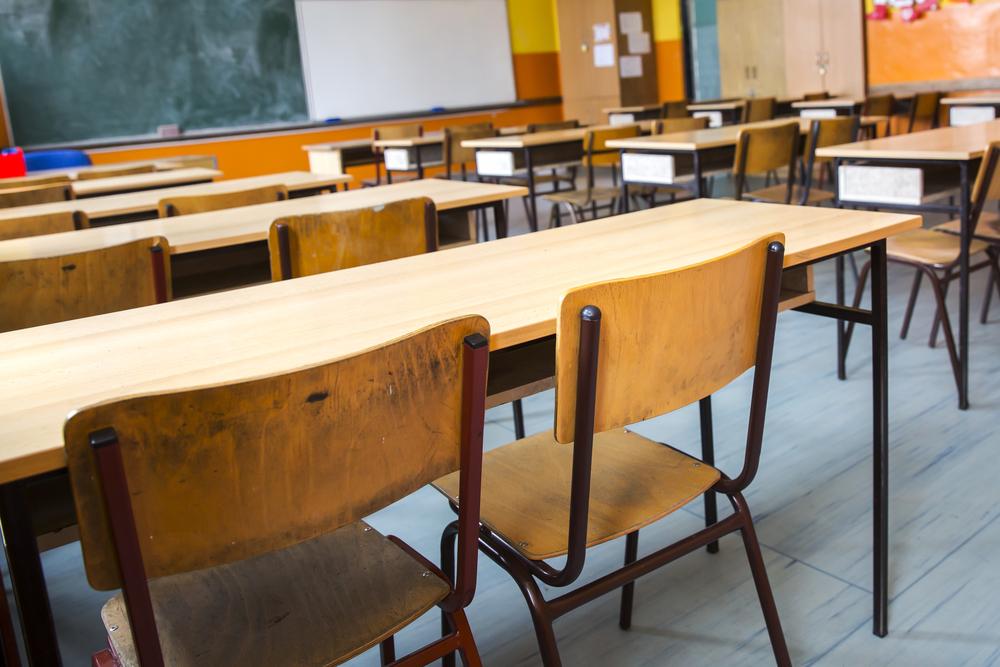 The Oak Park-River Forest School District 200 Board will discuss this year's transition from the PARCC to SAT for state assessments, at its next meeting 7:30 p.m. Thursday at 201 N. Scoville Ave.
Below is the agenda for this meeting, as provided by the board.
OAK PARK AND RIVER FOREST HIGH SCHOOL DISTRICT 200
BOARD OF EDUCATION MEETING
201 North Scoville Avenue
Room 213, Oak Park, Illinois 60302
Thursday, August 25, 2016
6:00 p.m. Closed Session
7:30 p.m. Open Session
Board Room
Meeting Agenda
6:00 p.m. I. Call to Order and Roll Call Jeff Weissglass
6:05 p.m. II. Closed Session Jeff Weissglass
_________move to enter closed session for the purpose of discussing ____litigation, _____student
discipline, _____collective bargaining and/or negotiations, ____ the appointment, employment and/or
dismissal of personnel and ____other matters relating to individual students
(Reconvene Open Session and Pledge of Allegiance)
7:30 p.m. III. Recognitions Jeff Weissglass
A. Micheline Piekarski, Director of Food Service
B. Oak Park Police Department
7:45 p.m. IV. Public Comments Jeff Weissglass
(Please limit public comments concerning matters within the jurisdiction of the Board of Education to 3 minutes. This section is not intended to be a dialogue with the Board of Education.)
8:05 p.m. V. Introductory Reports Jeff Weissglass
A. Status of F.O.I.A. Requests Gail Kalmerton
B. Faculty Senate Report Sheila Hardin
C. Student Liaison Report
D. Superintendent Report Dr. Joylynn Pruitt
E. Global Glimpse Jamelyn Lederhouse
8:15 p.m. VI. Consent Items Jeff Weissglass
A. Check Disbursements and Financial Resolutions dated August 25, 2016 Roll
B. Monthly Treasurer's Report
C. Monthly Financials
D. Personnel Recommendations, including New Hires and Resignation
E. Motivational Mentor Coordinator
F. Educational Technology Equipment Purchase
G. All-Ways Medical Transportation Contract
H. First Student Contract Extension for Field Trips/Extracurricular
I. Special Education Systems Contract
J. Multi-Functional School Activity Bus Bid
K. Xerographic Paper Bid
L. District 97 Extension of Food Service Intergovernmental Agreement
M. Contract with Boom Entertainment for Homecoming
N. Resolution for Mass Transit Exclusion
O. Policies for First Reading
1. Policy 2:70, Vacancies on the School Board
2. Policy 2:260, Uniform Grievance Procedure
3. Policy 5:20, Workplace Harassment Prohibited
4. Policy 6:100, Using Animals in the Educational Program
5. Policy 7:20, Harassment of Students Prohibited
1542909.1
6. Policy 7:180, Prevention of and Response to Bullying, Intimidation, and Harassment
7. Policy 7:270, Administering Medicines to Students
8. Policy 8:110, Public Suggestions and Concerns
P. Policies for Amendment
1. Policy 6:40, Student Travel
2. Policy 7:220, Bus Conduct
3. Policy 7:300, Extracurricular Athletics
4. Policy 7:310, Restrictions on Publications
5. Policy 7:325, Student Fund-raising Activities
6. Policy 8:10, Connection with Community
7. Policy 8:30, Visitors to and Conduct on School Property
Q. Open and Closed Session Minutes of May 17, 24, and 26, 2016, and a declaration that the closed session audiotapes of December 2014 and January 2015 be destroyed
8:30 p.m. VII. Action Items Jeff Weissglass
A. Certification of Summer 2016 Graduates Roll
B. Contract with Marcia Sutter (d.b.a.) Minding Your Business Roll
C. Student Discipline Roll
8:50 p.m. VIII. Discussion Jeff Weissglass
A. River Forest TIF Update
B. Referendum Questions and Answers Franczek Radelet
9:20 p.m. IX. Informational Items Jeff Weissglass
A. Student Participation
B. Transition from PARCC to SAT for State Testing in 2016-17
9:30 p.m. X. District, Community, and State Reports Jeff Weissglass
If appropriate, only written reports are submitted to the Clerk of the Board to be included in the
minutes by the respective Board of Education Liaison.
A. Citizens' Council Dr. Steve Gevinson
B. PTO/Parents 4 Student Success Dr. Jackie Moore
C. Huskies Boosters' Club Fred Arkin
D. Alumni Association Jeff Weissglass
E. Tradition of Excellence Thomas Cofsky
F. APPLAUSE! Dr. Steve Gevinson
G. APPLE Sara Dixon Spivy
H. External Liaison Reports Board Members
9:35 p.m. XI. Adjournment Jeff Weissglass
_________moved to adjourn at ________________; seconded by________________. Voice vote.
Want to get notified whenever we write about
Oak Park - River Forest School District 200
?
Next time we write about Oak Park - River Forest School District 200, we'll email you a link to the story. You may edit your settings or unsubscribe at any time.
Sign-up for Alerts
Organizations in this Story
Oak Park - River Forest School District 200
More News