Elmwood Park trustees consider green-lighting Traffic Committee wish list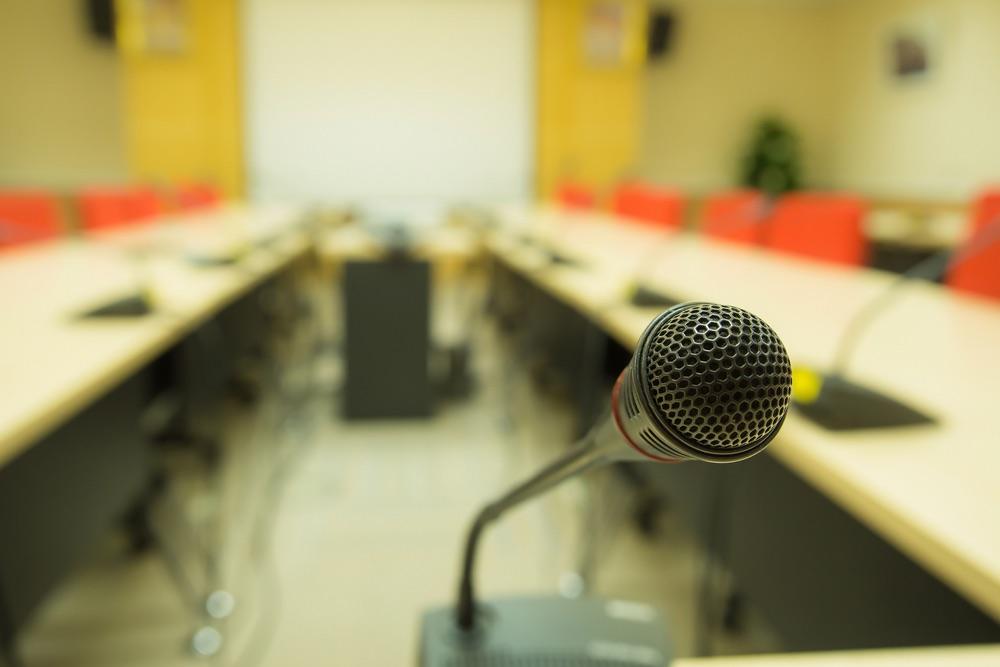 At a recent meeting, the Elmwood Park Board of Trustees considered approving recommendations from the Traffic and Safety Committee.
Below is the agenda for this meeting, as provided by the board.
VILLAGE OF ELMWOOD PARK
PRESIDENT AND BOARD OF TRUSTEES
AGENDA
The 2199th Regular Meeting of the President and Board of Trustees
Monday, August 15, 2016
1) Meeting Called to Order
a) Pledge of Allegiance
b) Roll Call
2) Public Comments
3) Recognition
a) Recognition of U8 Girls Division and U10 Girls Division of West Suburban Girls Softball League and the Boys Baseball Pinto Division on their championship and undefeated seasons.
b) Recognition of Elmwood Park Police Officers Joseph Borrini, Joseph Giovenco and Stephen Messina on their award of "Certificate of Appreciation from the Alliance Against Intoxicated Motorists for their DUI enforcement.
4) Reports of Committees:
a) Village Clerk
b) Village Trustees
c) Village Attorney
d) Village Manager
e) Village President
5) Consent Agenda:
a) Approval of the minutes of a meeting of the President and Board of Trustees held August 1, 2016.
b) Receive and File Minutes of the Finance Committee meeting held July 18, 2016.
c) Receive and File Minutes of the Economic Development Commission meeting held June 16, 2016.
d) Receive and File Minutes of the Traffic and Safety Commission meeting held July 12, 2016.
e) Various License Applications submitted to the Village Clerks Office.
f) An Ordinance Amending Section 38-13 of the Code of the Village of Elmwood Park Regarding Auxiliary Police Officers.
g) An Ordinance Waiving Bidding Authorizing the Extension of the Contract with Meade Inc. for the 2013 Street Lighting Maintenance Project.
h) An Ordinance to Approve and Authorize the Execution of a Standard Form of At-Risk Construction Management Contract for Designer-Led Design-Build Project by and Between Burke, LLC and the Village of Elmwood Park for the Avenue of Flags Streetscape Project.
i) Authorization for the Village Manager to pay bills and vouchers for the month of August 2016 without prior review and recommendation from the Village's Finance Committee, and directing the Village Manager, or his designee, to make a report to the corporate authorities regarding the amount of bills paid by the Village Manager for the month of August 2016.
6) Communications
a) Request for Proclamation for "National Payroll Week" September 5-9, 2016 from Lisa Moran, The American Payroll Association.
b) Raffle application submitted by Elmwood Park Police Department Deputy Chief Andrew Hock for the DARE Car Show being held August 28, 2016 at Central Park.
7) Old Business
8) New Business
Motion to approve the following recommendations from the Traffic & Safety Committee: Increase yellow curb striping 10ft more on the south side of Fullerton Avenue west of 74th Avenue and on the south side of Diversey west of 73rd Ct, Install "Stop" signs on 80th Avenue at Oakleaf, both directions, Install "Stop" signs on Armitage at 72nd Ct, Install "Permit Parking Only" signs on the east side of 76th Ave from 2603-2621 76th Ave Only.
9) Adjournment
Want to get notified whenever we write about
Village of Elmwood Park Board of Trustees
?
Next time we write about Village of Elmwood Park Board of Trustees, we'll email you a link to the story. You may edit your settings or unsubscribe at any time.
Sign-up for Alerts
Organizations in this Story
Village of Elmwood Park Board of Trustees
More News