Streamwood trustees prepare for upcoming meeting, discussion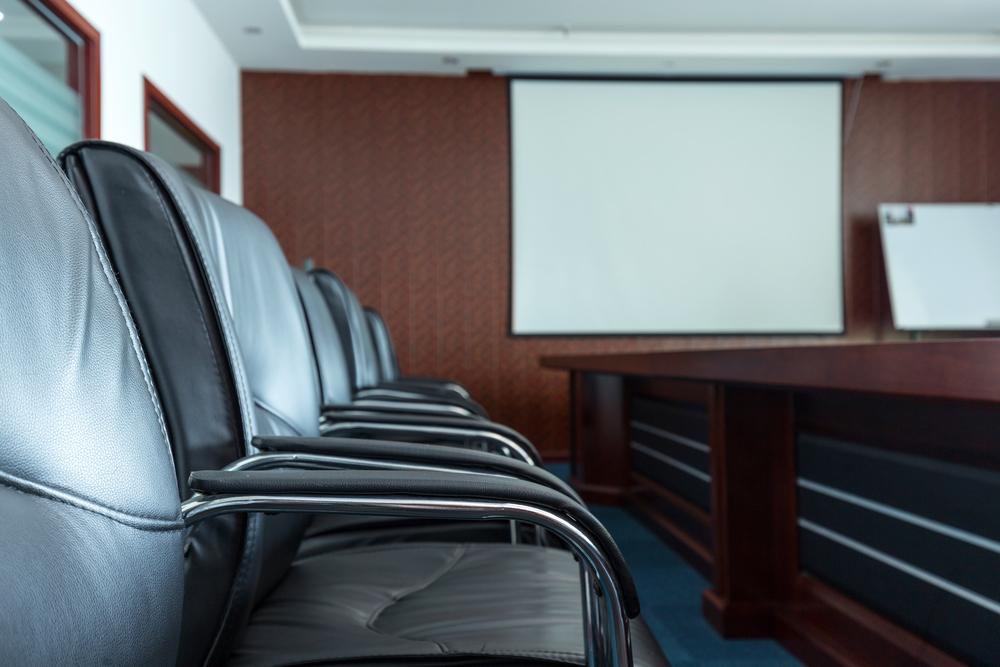 The Streamwood board of trustees meets at 7 p.m. today, June 16.
The Streamwood Village Board includes the village president and six trustees. They are charged with making policy decisions regarding annexation, taxes, budgets, contracts, citizens' and others' concerns, development improvements, establishing and maintaining codes, and the establishment of license fees and other charges.
Here are the meeting minutes as provided by the Streamwood board of trustees:
Board Meeting of the PRESIDENT AND BOARD OF TRUSTEES
June 16, 2016
Page 2
BOARD MEETING AGENDA
June 16, 2016
CALL TO ORDER:
President Roth will call the meeting to order at 7:00 p.m.
ROLL CALL:
PLEDGE OF ALLEGIANCE:
PRESIDENT'S REPORT:
P-16-001 Swearing In – Sergeant Michael Schwartz
P-16-002 Dedication of Memorial Tree for Trustee Guy Patterson
VILLAGE MANAGER'S REPORT:
APPROVAL OF AGENDA:
Request the Board approve the June 16, 2016 Agenda as presented.
APPROVAL OF THE MINUTES:
Request the Board approve the Minutes of a Board Workshop of Thursday, May 12, 2016 as presented.
Request the Board approve the Minutes of the Regular Board Meeting of Thursday, June 2, 2016 as presented.
Page 3
COMMUNITY DEVELOPMENT – Trustee Cecille/Trustee Baumer
No business to discuss.
COMMUNITY AFFAIRS - Trustee Carlson
I-16-001 Relay For Life
The Village of Streamwood Mad Hatters raised $750.00. The Relay For Life event overall raised nearly $20,000 in support of cancer research. Our team was represented by President Roth, Village Manager, Fire Chief, Deputy Fire Chief and Finance Department Staff.
I-16-002 4th of July Fireworks
The Village will once again have fireworks to celebrate the United States of America's 240th year of independence. Fireworks will begin at the new time of 9:30 p.m. at Dolphin Park.
PUBLIC WORKS - Trustee Thon/Trustee Carlson A-16-066 Motion – Approval of Purchase and Installation of Tandem Axle Dump Equipment for Public Works Use Request the Board approve a motion authorizing the purchase and installation of tandem axle dump equipment at a cost not to exceed $58,035.00.
This Motion approves the purchase and installation of equipment needed to outfit the new tandem for operations. The equipment will be purchased from the low bidder, Mark's Machine Shop Inc. of Sycamore, Illinois. The extra equipment includes the electrical additions, hydraulic system, salt spreader, pre-wet system, hitch and all necessary controls required to operate the truck and equipment. The price also includes installation. Funds to purchase the equipment are included in the Equipment Replacement Fund in the 2016 Budget.
Page 4
A-16-067 Resolution – Illinois Department of Transportation Enhancement Program (ITEP) Application
Request the Board approve a Resolution entitled "A RESOLUTION OF THE VILLAGE OF STREAMWOOD SUPPORTING THE SUBMISSION AND EXECUTION OF AN ILLINOIS TRANSPORTATION ENHANCEMENT PROGRAM (ITEP) APPLICATION AND AGREEMENT BETWEEN THE VILLAGE OF STREAMWOOD AND THE ILLINOIS DEPARTMENT OF TRANSPORTATION."
This Resolution approves the execution of an agreement between the Village of Streamwood and the Illinois Department of Transportation for the installation of a ten foot multi-use path on the south side of Route 19 from Bartlett Road to Madison and a concrete sidewalk on the north side of Route 19. This project application would also include landscaping along the area of Route 19 with trees, planter beds and a new wood fence to replace the existing fences. Future maintenance would be the responsibility of the Village. The estimated cost of this project is $614,063.00. The Village of Streamwood portion of the cost is
$122,813.00.
FINANCE - Trustee Harper/Trustee Thon
A-16-068 Motion – Approval of Semi-Monthly Expenditures
Request the Board approve the semi-monthly expenditures in the amount of $547,651.72 which represents the total of the schedule of bills dated June 16, 2016.
General Fund $135,900.49
Wetland Special Service Area 4,349.11
Street Improvement Fund 65,365.73
Equipment Replacement Fund 445.00
Facilities Equipment Replacement Fund 96,309.74
Water and Sewer Fund 239,030.36
Golf Fund 6,251.29
Total $547,651.72
Page 5
PUBLIC SAFETY - Trustee Baumer/Trustee Cecille
I-16-003 Law Enforcement Torch Run
On June 5, eight members of the Streamwood Police Department took part in the annual Law Enforcement Torch Run to benefit Special Olympics. The Streamwood Police Department raised over $4,000.00 during this year's events which included Cop on Top and raffle ticket sales. Special Olympics provide year-round sports training and competition in a variety of Olympic sports for children and adults with physical and intellectual challenges. Special Olympics Illinois does not charge athletes or their families to participate in training and events. Therefore, local funding is critical to its continued success.
LEGISLATIVE - Trustee Harper
No business to report.
PUBLIC COMMENTS:
ADJOURNMENT:
Closed Session – Vacancy in Public Office.
NEXT MEETING/ACTIVITY:
Thursday, July 7, 2016, at 7:00 p.m.
Want to get notified whenever we write about any of these organizations ?
Next time we write about any of these organizations, we'll email you a link to the story. You may edit your settings or unsubscribe at any time.
Sign-up for Alerts
Organizations in this Story
Illinois Department of Transportation • Village of Streamwood Board of Trustees
More News