Hillside Board-of-a-Whole considers developer's tax-incentive request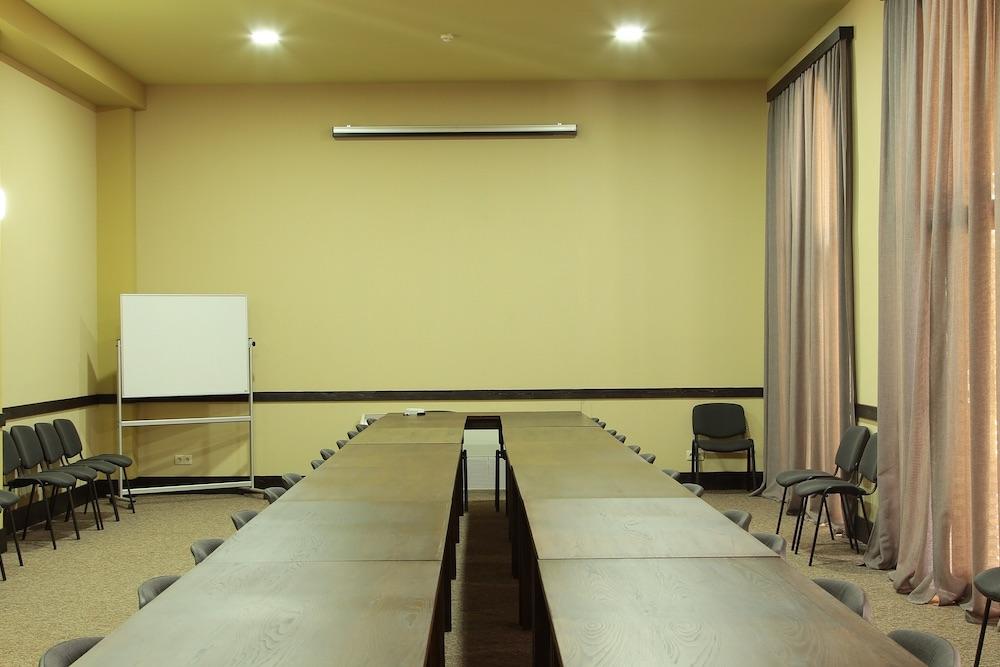 At a meeting this week, the Hillside Board-of-a-Whole considered a request for a Class 7A tax incentive to develop the property at 4152 Roosevelt Road.
The Hillside Village board consists of the mayor and six trustees, who are elected at large for overlapping four-year terms. The board is the policymaking body of the village. It meets at 7:30 p.m. on the second and fourth Mondays of each month in the Village Hall, 425 Hillside Ave.. The meeting on the second Monday is a board-of-a-whole meeting.
Below is the agenda for this meeting, as provided by the board.
VILLAGE OF HILLSIDE
AGENDA FOR THE BOARD-OF-A-WHOLE MEETING AT THE MUNICIPAL COMPLEX
425 HILLSIDE AVENUE, HILLSIDE, IL 60162
7:30 P.M., ON MONDAY, JUNE 13, 2016
1. MEETING CALLED TO ORDER ______________
2. ROLL CALL ______________
3. VILLAGE CLERK
4. DEPARTMENT HEAD OPERATING REPORTS:
A. Treasurer/Director of Economic Development John Flood
B. Police Chief Joseph Lukaszek
C. Fire Chief Jeffrey Pilz
D. Public Works and Building Services Director Joseph Pisano
5. VILLAGE ENGINEER:
6. VILLAGE ADMINISTRATOR:
A. Request for a Class 7A Tax Incentive from the PAL Group for a development of the property at 4152 Roosevelt Road. (Decision Item)
7. FINANCE, LICENSING AND ORDINANCE
REVIEW COMMITTEE: (Trustee Kramer)
A. Approval of gross payroll for period May 14, through May 27, 2016, in the amount of $366,757.77. (Decision Item)
B. Approval of bills for the month of June, 2016.(Decision Item)
C. Second reading and approval of Appropriation Ordinance 16-06 will be at the June 27, 2016 Regular Board Meeting. (Information Item)
D. Approval of Resolution 16-05, transferring money appropriated from one corporate purpose to another corporate purpose. (Decision Item)
8. PUBLIC WORKS, INSPECTION SERVICES,
ECONOMIC DEVELOPMENT COMMITTEE: (Trustee Andersen)
9. PUBLIC SAFETY COMMITTEE: (Trustee Watson)
A. Letter received from Oak Brook Fire Chief Barry Liss, thanking Hillside Fire Department Firefighter/Paramedics Marco DeVito and Adam Kukulski, for assistance on Sunday, May 29, 2016, responding to a reported drowning in a retention pond. (Information Item)
B. Letter received from Stone Park Fire (Information Item)
Chief Michael Paige, thanking Hillside Fire Department Captain Howard Murray, and Firefighter/Paramedics William Wharton, Russell Houston and Patrick Lee, for assistance on Wednesday, May 25, 2016, during a structure fire.
10. PLANNING, ZONING AND LEGISLATIVE
COMMITTEE: (Trustee Delgado)
11. ENVIRONMENTAL COMMITTEE: (Trustee Lomeli)
12. COMMUNITY RELATIONS COMMITTEE: Trustee Farries)
A. State Representative Chris Welch
Community Shred Day is Saturday, June 25, from 1:00 p.m. to 4:00 p.m. at Proviso Baptist Church, 1116 S. 5th Avenue, Maywood. (Information Item)
13. VILLAGE PRESIDENT:
14. ANNOUNCEMENTS:
A. Next Regular Meeting of the Village Board scheduled for 7:30 P.M. on Monday, June 27, 2016, in the Board Room of the Municipal Complex, 425 Hillside Avenue, Hillside, IL, 60162.
15. ADJOURNMENT___________ P.M.
Want to get notified whenever we write about
Village of Hillside
?
Next time we write about Village of Hillside, we'll email you a link to the story. You may edit your settings or unsubscribe at any time.
Sign-up for Alerts
Organizations in this Story
More News